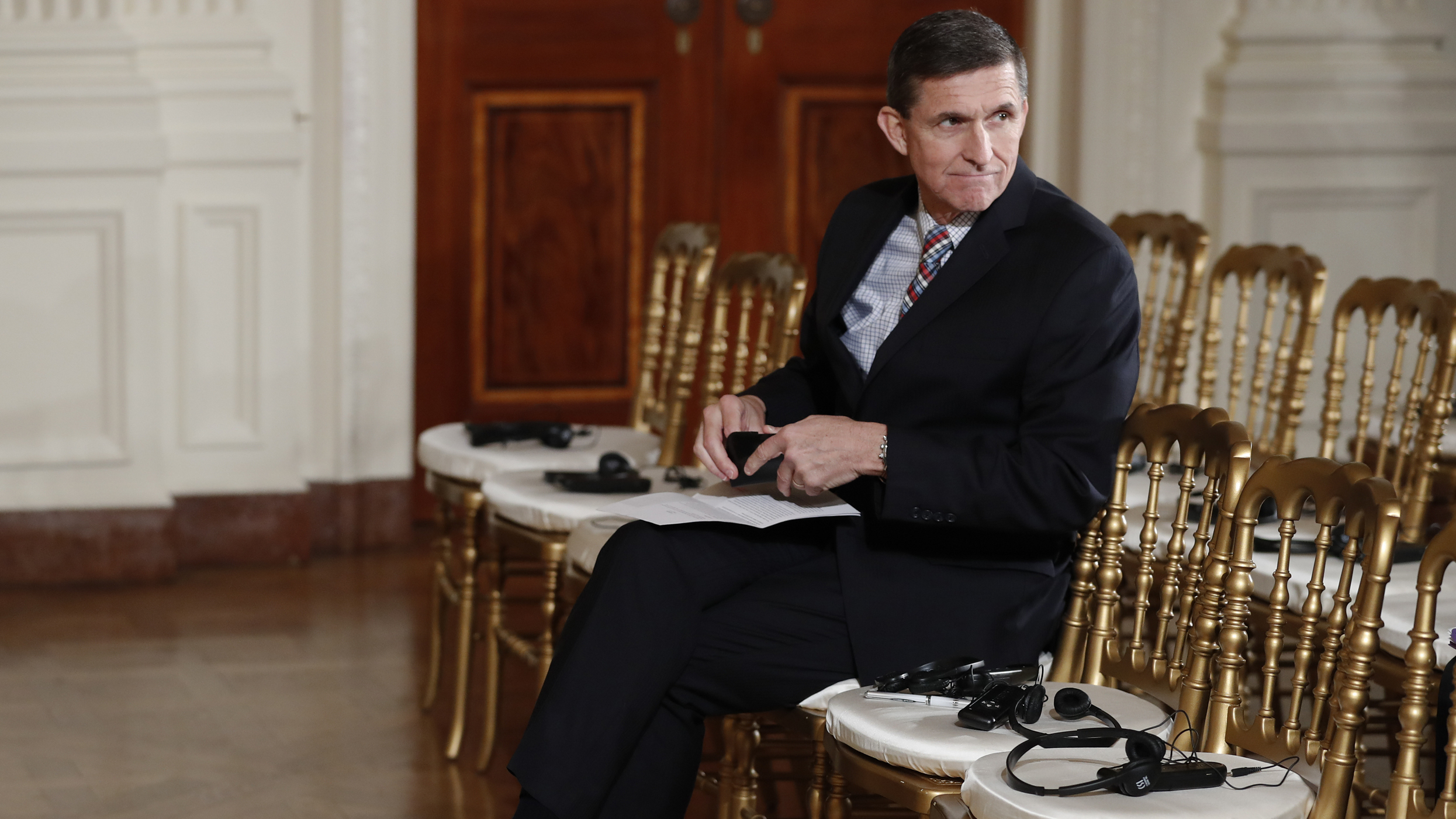 1.
MICHAEL FLYNN SEEKS IMMUNITY IN RUSSIA PROBE
"General Flynn certainly has a story to tell, and he very much wants to tell it, should the circumstances permit," says his lawyer Robert Kelner, amid investigations into possible contacts between Donald Trump's campaign and Russia.
2. WHAT COULD UNDERMINE US MILITARY CAMPAIGNS IN IRAQ, SYRIA
A sharp spike in civilian casualties said to have been caused by U.S. airstrikes has the potential to undercut the fight against Islamic State militants.
3. WITNESSES: TRUCK WAS SWERVING BEFORE DEADLY WRECK
Authorities in two Texas counties received calls about a pickup driving erratically in the moments leading up to a collision with a church bus that killed 13 people.
4. SKOREA'S EX-LEADER JAILED ON CORRUPTION CHARGES
Former President Park Geun-hye is imprisoned over the allegations that ended her tumultuous four-year rule.
5. NC ROLLS BACK BLOCKS ON LGBT ANTI-DISCRIMINATION PROTECTIONS
But it isn't yet clear if the repeal is enough to coax back businesses and sporting events that have skipped the state.
6. WHY SPACEX 'RECYCLED ROCKET' IS A MAJOR BREAKTHROUGH
The rocket's successful launch and retrieval provides the biggest leap yet to drive down costs and speed up flights.
European Council President Donald Tusk signals some flexibility on allowing talks on a new relationship before the divorce proceedings are done.
8. COLLAPSED BRIDGE 'WILL HAVE A TREMENDOUS IMPACT ON TRAVEL'
That's what Georgia Transportation Commissioner Russell McMurry says about an I-85 overpass that crumbled apart following a massive fire.
9. VENEZUELA SUPREME COURT GUTS CONGRESS OF LAST VESTIGES OF POWER
The move "marks a point of no return on the road to dictatorship," says Freddy Guevara, No. 2 congressional leader.
10. WHERE 'SUPER BLOOM' DRAWS HUGE CROWDS
Nurtured by record rains, spectacular wildflower displays carpet California's desert sands about 85 miles northeast of San Diego, attracting 150,000 people in the past month.