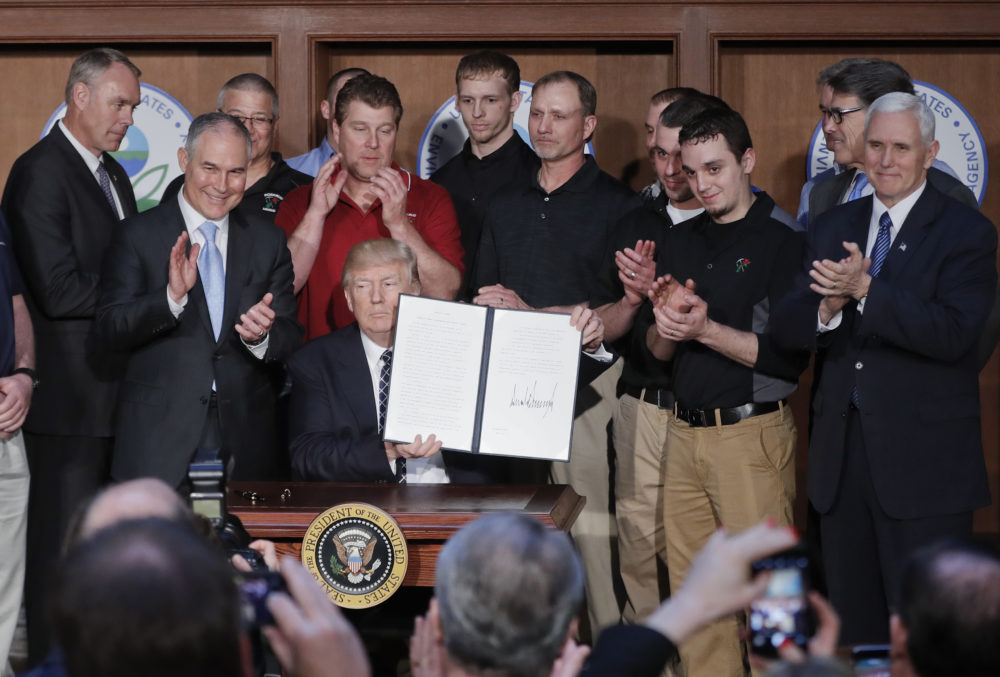 The order is aimed at helping spur American energy jobs.
The president signed the order at the headquarters of the Environmental Protection Agency.
Trump says this is "the start of a new era" in energy production.
The order will mandate a review of the Clean Power Plan, which restricts greenhouse gas emissions at coal-fired power plants. It will also lift a 14-month-old moratorium on new coal leases on federal lands.
Trump has called global warming a "hoax," and has repeatedly criticized Obama's efforts as an attack on American workers and the struggling U.S. coal industry.