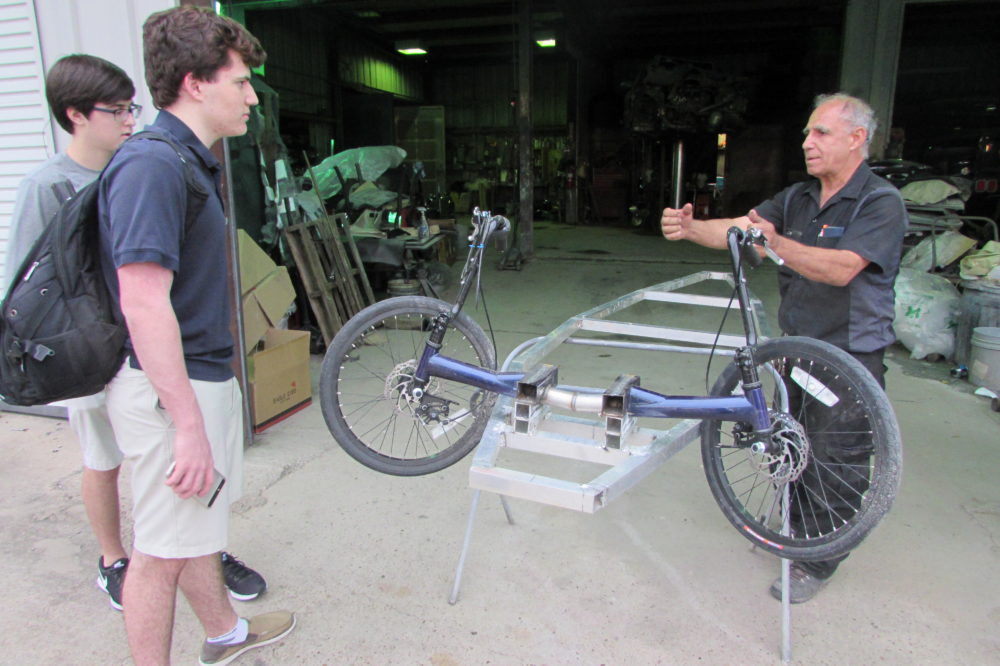 The lessons have moved outside the classroom for students at The Emery/Weiner School. They're at a body shop in southwest Houston where they're building a car for the Shell Eco-Marathon.
Teams from all over North America will be in Detroit next month to see who can get the most miles from the least amount of fuel. The Emery/Weiner team wants to see what they can do with a stripped-down chassis, some bike parts, and a small gas engine.
Leading the effort is Emery/Weiner robotics teacher Brandon Kirby. He says he wasn't really sure at first if he wanted to do it.
"Because I didn't have any expertise in it," says Kirby. "And then the students were like, we'll learn as we go. So I'm very much learning at the same rate they are. In fact, they teach me stuff."
One of the students on the team is 17-year-old senior Joseph Engelhart. He says when you're building a car from scratch, some things come as a surprise.
"Children's toys have steering wheels on them," explains Engelhart. "Like little Hot Wheels cars sometimes have moving steering wheels. That's actually probably way harder to get to work right than an engine."
As part of the competition the students will have to run the vehicle on a track. They'll also have to answer lots of questions as part of a multi-point inspection.
Students from Alief's Elsik High School are also competing.