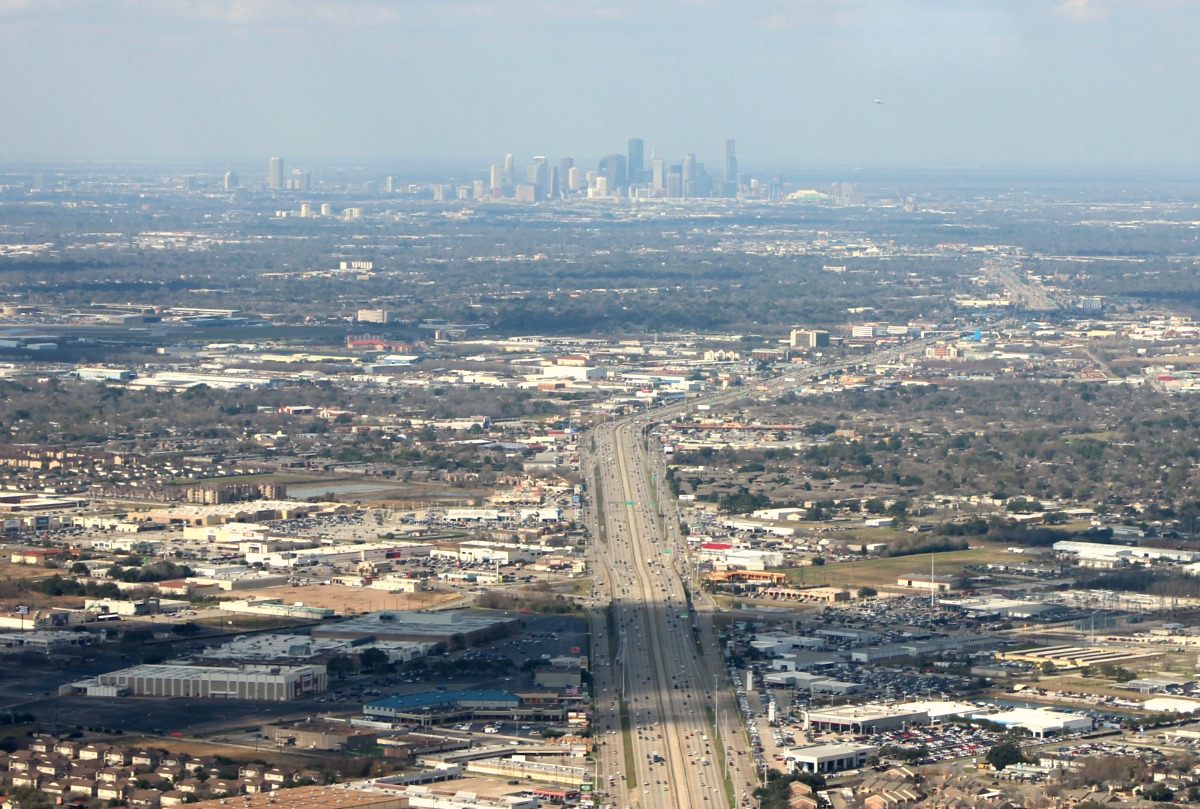 Greater Houston is, of course, a sprawling community. The nine county metropolitan area made up of Houston, The Woodlands and Sugar Land covers more than 1,600 square miles. It has a population of 6.7 million – and growing. That's a lot of of people stretched over long distances with concrete highways and distinctive towns and neighborhoods in between.
Let's face it — this can be a fairly intimidating place to live. So, how can we make Houston feel smaller, more connected? What do you do in your life to make this community of ours feel more intimate than maybe it is?
On this edition of Houston Matters, we ask you to share your thoughts on that subject along with those of two longtime Houstonians: Cort McMurray, contributor to the Gray Matters column in the Houston Chronicle and president of Pelican Pool Service, and Jeff Balke, writer for the Houston Press and Houstonia Magazine.
Also this hour…
Sandra Bland Bill
Texas State Rep. Garnet Coleman, a Houston Democrat, has introduced House Bill 2702 at the Texas Legislature, what many are calling the "Sandra Bland bill." It aims to protect minorities and the mentally ill during interactions with police.
Bland was found dead in her jail cell in Waller County in July 2015. Her death was ruled a suicide. She'd been arrested after a traffic stop near Prairie View A&M University that lead to misdemeanor charges against Brian Encinia, the now-fired Texas DPS trooper who pulled her over. We learn more about what the bill aims to do and what critics think. Also, how likely is it to become law?
The Good, Bad, Ugly of Houston News
A lot can happen in a week. Some of it good. Some of it bad. Some of it downright ugly. When faced with intriguing developments in the week's news, we turn to our rotating panel of "non-experts" to parse The Good, the Bad, and the Ugly of it all. This week, our panel weighs in on ICE agents targeting the Austin area with immigration sweeps out of spite for the actions of Travis County Sheriff Sally Hernandez, Houston serving as the guinea pig for redesigned Target stores, and Arnold Schwarzenegger being picked to deliver the University of Houston commencement address.
On today's panel: blogger and Androvett Legal Media and Marketing consultant Mary Flood, Off the Kuff political blogger Charles Kuffner, and Tamara Tabo, who writes about the law and politics, including a weekly column at AboveTheLaw.com.
The Gulf
Author Jack E. Davis writes about the sweeping history of the Gulf of Mexico, from the sea's formation to where it stands today. Davis is the author of The Gulf: The Making of an American Sea.
Audio from today's show will available after 3 p.m. CT. We also offer a free daily, downloadable podcast here, on iTunes, Stitcher and various other podcasting apps.