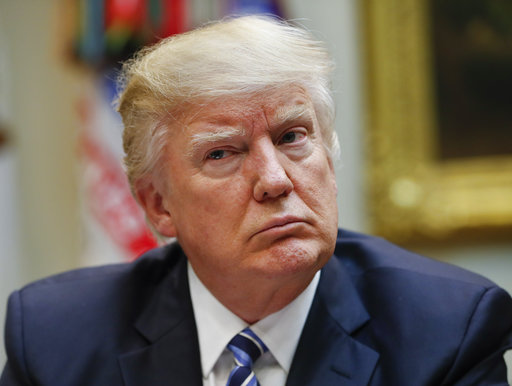 1. TRUMP DEMANDS VOTE ON HEALTH CARE OVERHAUL
GOP House leaders seemed to be calculating that at crunch time, they could coax enough dissidents to pass the bill that aims to repeal and replace Obamacare.
2. UK POLICE ARREST 2 MORE IN LONDON TERROR ATTACK
Nine people are currently in custody in connection with the Westminster attack that killed 4.
3. SENIOR US OFFICIALS: TRUMP SET TO APPROVE KEYSTONE XL PIPELINE
Advocates say the pipeline will improve U.S. energy security and create jobs, while opponents contend the jobs will be minimal and short-lived, and the project threatens the environment.
4. FACTS OFTEN FOLLOW FICTION FOR TRUMP
The president has developed a pattern of making an outrageous claim, then wait until something emerges that can be spun as vindication.
5. WHY 9/11 SAUDI ARABIA LAWSUITS GAIN MOMENTUM
Congress overrode then-President Obama's veto last fall and approved a law that allows a civil case to go forward that seeks to hold Saudi Arabia accountable for the Sept. 11 attacks.
6. HONG KONG IS POISED TO CHOOSE NEW LEADER
Members of a committee dominated by Beijing-favored elites will cast their ballots in the first such vote since 2014's huge pro-democracy protests.
7. WHY BLACK LIVES MATTER GROUPS BAND TOGETHER WITH WAGE ACTIVISTS
The organizations are joining forces to push for $15-an-hour minimum wage.
8. S. KOREA RAISES SUNKEN FERRY
More than 300 people — most of whom were students on a high school trip — died when the vessel sank on April 16, 2014.
9. CAR STOLEN IN S. CALIF. WITH 2 TODDLERS INSIDE
The boys were in their babysitters' car when she stepped out for an errand and someone stole it.
10. WHERE'S THE NEXT NCAA CINDERELLA
No. 11 seed Xavier and No. 7 South Carolina emerge as the latest underdogs in the basketball tourney.