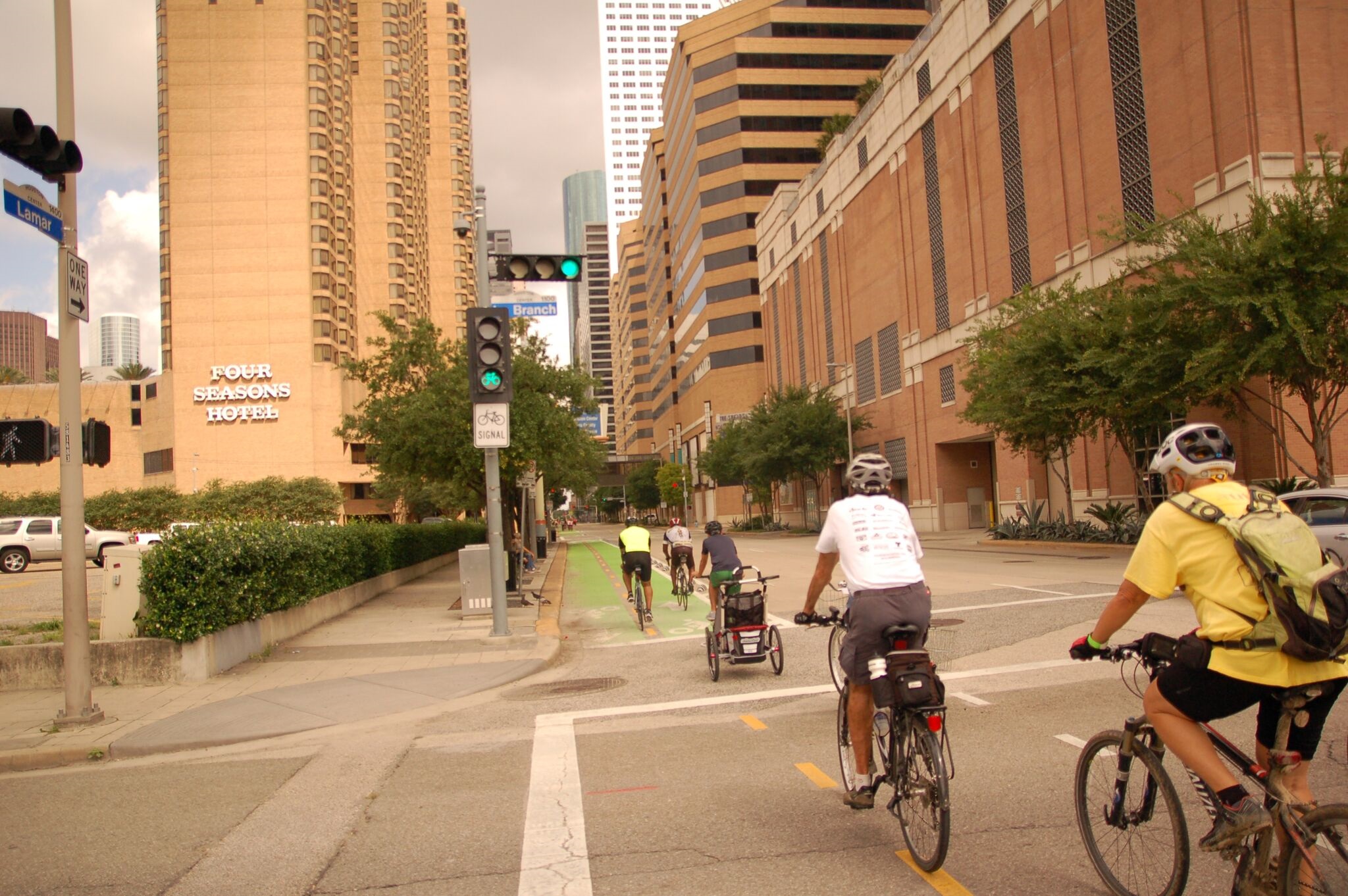 The Houston City Council finally approved a new bike plan for the city on Wednesday.
Currently, Houston has 270 miles of high-comfort bikeways, which means they provide an adequate separation from traffic that makes cyclists feel comfortable and safe.
One of the main goals of the plan is to increase that network to more than 800 miles.
The City's Planning and Development Department estimates the project could cost around 50 million dollars over the next 10 years.
Mayor Sylvester Turner thinks it is important for Houston's growth and highlighted during the council's meeting that the plan "provides an idea of where we are going and the status quo is not acceptable."
Council Member Greg Travis represents District G, which includes neighborhoods located in west Houston.
Among other reasons, Travis opposed the project because the city hasn't designated specific funding sources.
"If we're going to do this, let's just say: 'Folks, we are going to set aside 10 million or 20 million and this is where it's coming from'. Let's do that, let's be upfront and honest with people today and if we are not going to do that, then we don't have a plan," Travis said during the council's debate about the project.
Travis, along with Council members Michael Kubosh, Mike Knox and Steve Le, ultimately voted against the plan.
Turner said the project doesn't commit any city revenue, but noted that the federal government, the Texas Department of Transportation and the Houston-Galveston Area Council (H-GAC) are some potential sources of funding, as well as the City's Management Districts and Tax Increment Reinvestment Zones, better known by the acronym TIRZ.