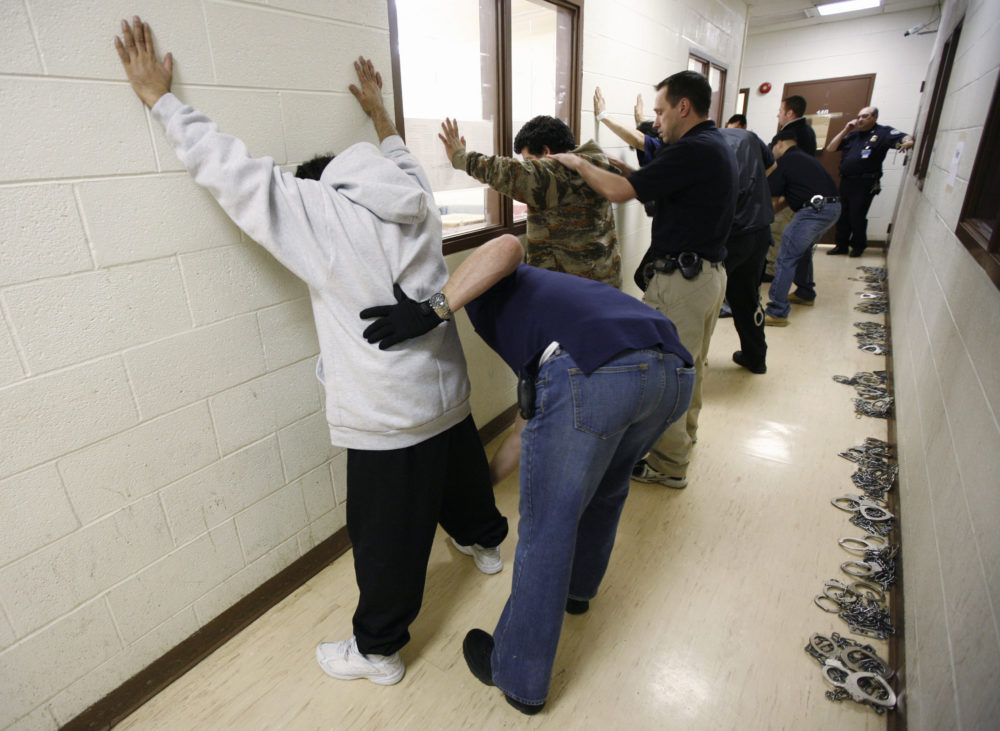 Just last month, we reported Sheriff Ed Gonzalez decided to end a controversial immigration enforcement program in Harris County, and now two neighboring counties want to use the 287(g) program.
The 287(g) allows Sheriff's deputies to alert federal authorities when they have undocumented immigrants with a criminal record in their jails.
Immigration and Customs Enforcement (ICE) manages the program. The Montgomery County Sheriff's office has decided to participate in 287(g), and so has the Galveston County Sheriff's office.
In Galveston County, Sheriff Henry Trochesset says his jail already screens the immigration status of its detainees and applied to ICE to use 287(g) in February.
Trochesset told Houston Public Media the reason he wants to use the program is it could "expedite" and ease the work at his jail in terms of immigration status screenings because his staff would have access to the databases managed by ICE.
"That's what I'm looking forward to," noted Trochesset.
David Michael Smith, who lives in Galveston County and is involved in immigrants' rights activism through the Houston Socialist Movement, opposes the program.
"If you don't have a warrant," Smith says "if you don't have evidence or probable cause, to use that legal term, that there's been a really grave crime committed, let people be."
Smith also argues that federal courts have ruled several times against the detention petitions ICE sends to local law enforcement agencies that participate in the program because they may violate due process.
According to ICE's website, two Texas sheriff's offices, the ones located in Jackson County and Lubbock County –as well as the Police Department for the city of Carrollton, about 25 miles north of Dallas—, are currently participating in 287(g).
EDITOR'S NOTE: This story has been updated from an earlier version to reflect that the Montgomery County Sheriff's Office will participate in the 287(g) program.