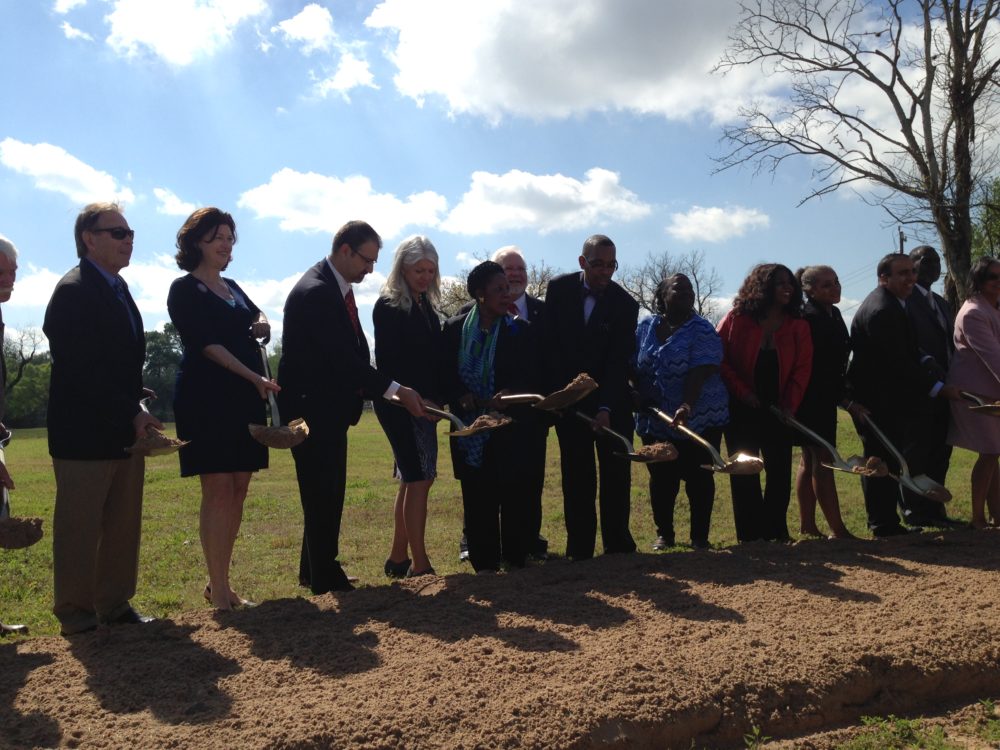 The Houston Housing Authority (HHA) has broken ground on a type of project it hadn't worked on for more than 10 years, a mixed-income multi-family complex in a historic neighborhood north of downtown Houston.
The complex will be built in Independence Heights, specifically at the 300th block of Crosstimbers Street.
It will have 154 units, most of them apartments, that will be rented to individuals and families who earn between 30 and 60 percent of the Area's Median Income (AMI).
The maximum income to be eligible will be $41,500 a year.
Tory Gunsolley, president and CEO of the HHA, explained at the ground breaking event that the project is part of a package they have been working on to both revitalize low income neighborhoods and also develop what are known as high opportunity areas.
"There's been a long road to get those approvals, to kind of meet that magic spot where everybody felt comfortable that we'd be adding value both in lower income neighborhoods and higher income neighborhoods," Gunsolley told Houston Public Media.
The project is in District H, which Karla Cisneros represents at the Houston City Council.
At the ground breaking event, Cisneros talked about Houston's reputation for diversity, but she added there are other less positive reasons why our city is notorious.
"We also have this reputation for being the most segregated financially in the nation and so," Cisneros noted "we need to address that, and housing is a big part of that."
Congresswoman Sheila Jackson Lee, who represents Texas' 18th Congressional District in the U.S. House of Representatives, also attended the ground breaking and voiced her concern over potential cuts to public housing by the Trump Administration.