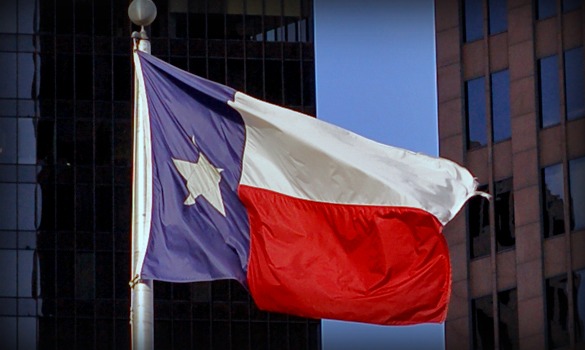 A bill (HB 1938) recently filed by State Representative Jason Villalba of Dallas would automatically make Texans organ donors — unless they opt out. The bill would apply to first-time driver's license applicants and renewals who are 18 and over. Unless they specifically opt out on the form, citizens would automatically be added to organ donor registry. If passed, the bill would be the first of its kind in the United States.
Donate Life Texas – the state's organ and tissue registry – opposes the bill, fearing it could slow momentum of its donor program. Others have expressed concerns that it could take advantage of Texans who don't understand the opt-out process. Still others have qualms on religious grounds (some sects of some religions oppose donating organs).
On this edition of Houston Matters, we talk with Rep. Villalba about his bill.
Also this hour…
Property Tax Questions
There's a series of free workshops to help homeowners identify and apply for property tax exemptions. The free homestead exemption workshops will be held in Acres Homes, the Near Northside, and the Second and Third Wards. These are communities identified in the tax rolls as having large numbers of homeowners who potentially qualify for homestead exemptions.
The last workshop is on March 29.We talk about the workshops and field your questions about property taxes with Elizabeth Doss, director of the Property Tax Division for the Harris County Tax Assessor's office, and Jack Barnett, Chief Communications Officer, Harris County Appraisal District.
The Good, the Bad, and the Ugly of Houston News
A lot can happen in a week. Some of it good. Some of it bad. Some of it downright ugly. When faced with intriguing developments in the week's news, we turn to our rotating panel of "non-experts" to parse The Good, The Bad and The Ugly of it all. This week, our panel weighs in on a proposed statewide ban on texting while driving, and Buc-ee's suing a Nebraska company for allegedly encroaching on its brand.
Our panel of non-experts this week includes Joe Holley, Native Texan Columnist and editorial writer for the Houston Chronicle, and Natalie Arceneaux, host of Your Business with C+A on KNTH 1070 AM.
Ari Shapiro
You know NPR's Ari Shapiro as one of the hosts of All Things Considered, weekday afternoons on News 88.7. But he's showing Houston another side this weekend, as a featured vocalist with the band Pink Martini, in performance with the Houston Symphony at Jones Hall tonight through Sunday (March 17-19). We talk with Shapiro about how he got involved with the band.
Houston Matters offers a free daily, downloadable podcast here, on iTunes, Stitcher and various other podcasting apps.