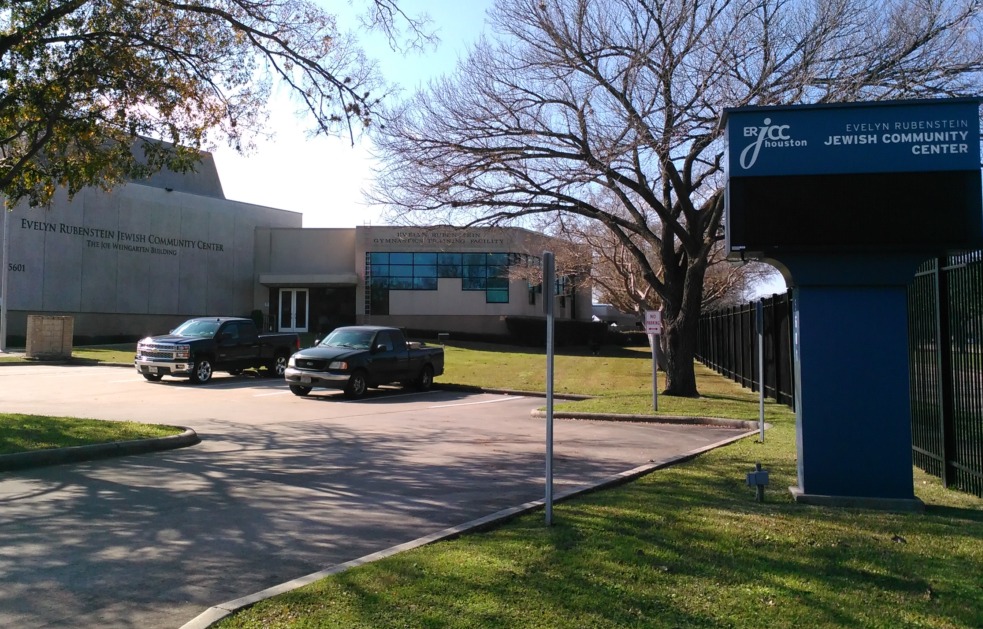 (Above: The Evelyn Rubenstein Jewish Community Center in Meyerland. Photo: Wikipedia Commons)
On Sunday (March 12, 2017), the Evelyn Rubenstein Jewish Community Center of Houston was evacuated for the second time in less than a month after receiving a bomb threat. JCCs and other Jewish organizations nationwide have received more than 150 such bomb threats since the start of the year. NPR reported JCCs in eleven states received threats on one Monday in February.
Why are Jewish organizations increasingly being targeted in this way? And how are Houston area organizations responding?
We talk with Dena Marks, associate director of the Anti-Defamation League of Houston, to get the lay of the land and ask if they've tracked an uptick in anti-Semitism in the region. Plus we learn about the national organization's Action Plan on Anti-Semitism.
Then we talk with Joel Dinkin, executive vice president of the ERJCC about what steps his organization is taking in light of these increased incidents.