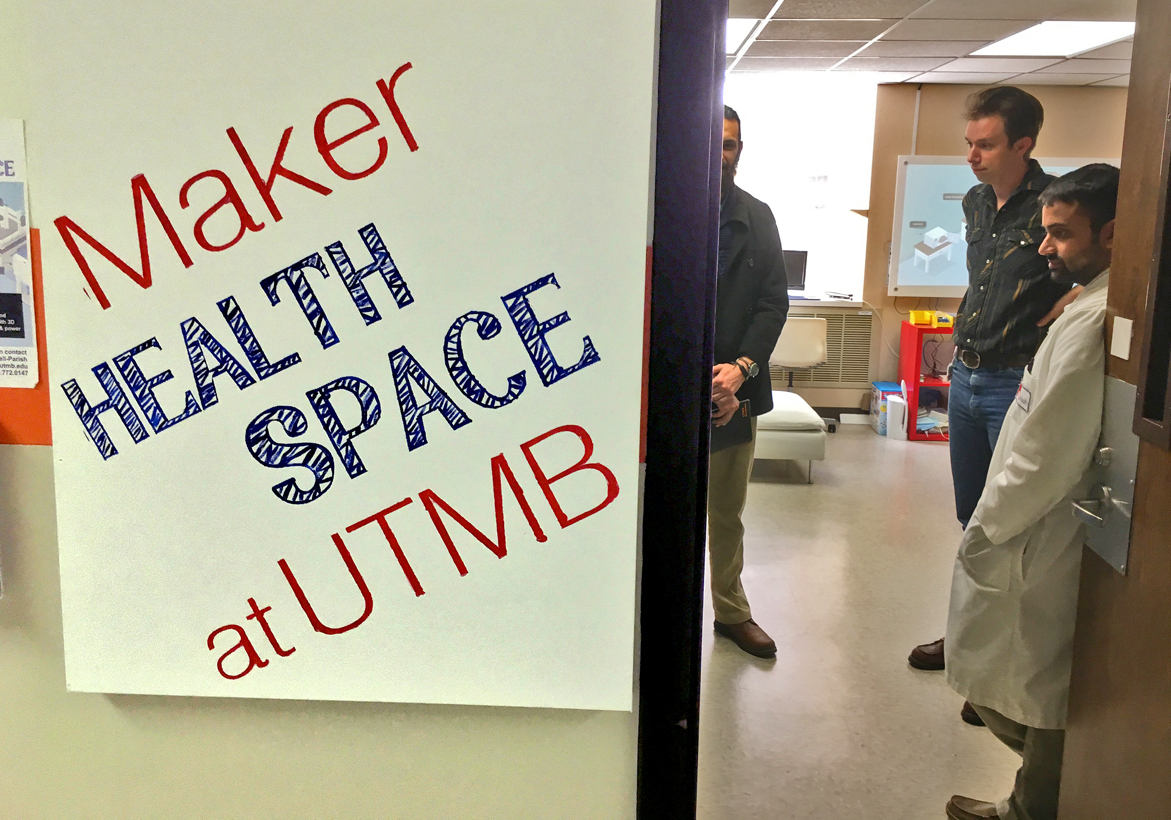 (Above: UTMB's Christopher Smith Gonzalez, Andrew Maxwell-Parish and Dr. Sohum Desai chat inside the hospital's MakerHealth Space. It's the nation's first maker space inside a hospital. Photo: Michael Hagerty, Houston Public Media)We often hear about "makers" – people who are using tools to make different things – be it traditional power tools or newer technology like 3D printers.
But there are also makers in the healthcare industry – nurses, doctors and other professionals using technology and tools to design things to benefit their patients.
UTMB in Galveston is home to the nation's first such space situated in a hospital. It's called the MakerHealth Space, and Michael Hagerty takes us on a tour with Andrew Maxwell-Parish, who runs the lab, and Dr. Sohum Desai, who's a neurosurgery resident who regular uses the facility.
MORE: Creativity and Innovation in Health Care: Opening a Hospital Makerspace (ScienceDirect, February 2017)