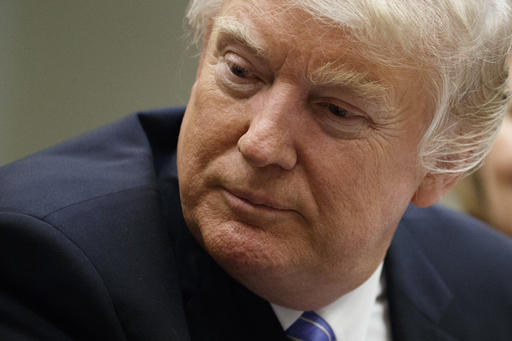 1. COURT REMOVES SOUTH KOREA'S PRESIDENT
The unanimous ruling caps a stunning fall for Park Geun-hye, the country's first female leader, whose corruption scandal plunges the country into political turmoil.
2. DEMOCRATS SWIPE PAGE FROM GOP PLAYBOOK
Democratic state attorneys general step up their challenges to Trump's revised travel ban, trying to use the court system to thwart the executive branch the same way the Republicans did under Obama.
3. FOR SOME WOMEN, GOP BILL A STEP BACK
Women seeking abortions — and some basic services such as prenatal care, contraception and cancer screenings — would face restrictions and extra costs under the Republicans' health care bill.
4. ABBAS, TRUMP TO HOLD FIRST PHONE CALL
The Palestinian leader has spent many hours on the phone and in meetings with U.S. presidents and officials over the past decade but so far has been unsuccessful in reaching the new U.S. president.
5. DUTCH ELECTION A GAUGE OF ANTI-IMMIGRANT WAVE
All of Europe is watching a vote in the Netherlands for indications on whether populism, and anti-Islam sentiment, on the continent is gaining strength or blowing over.
6. TRUMP CAMP KEEPING EX-ADVISER AT ARM'S LENGTH
The White House tries to distance itself from Carter Page, who briefly served as a foreign policy adviser on Trump's campaign and is now at the center of the controversy over Trump associates' connections to Russia.
7. WHO'S HAVING SECOND THOUGHTS
Organizers of Boston's embattled St. Patrick's Day Parade — reviled for barring gay veterans from marching — schedule an emergency meeting to reconsider their decision.
8. REMEDY SOUGHT FOR NEPAL'S AMBULANCE SHORTAGE
Doctors at Stanford University are training four dozen EMTs in the hope that they can gradually transform the Himalayan nation's meager emergency services.
9. WHY CYCLISTS NO LONGER HAVE TO HIBERNATE
More riders are staying outdoors thanks to "fat bikes" — mountain bikes with comically large tires — that allow them to conquer winter's worst.
10. TEXANS CUT TIES WITH BROCK OSWEILER
One year after signing a $72 million, four-year deal with Houston, the quarterback is headed to Cleveland.