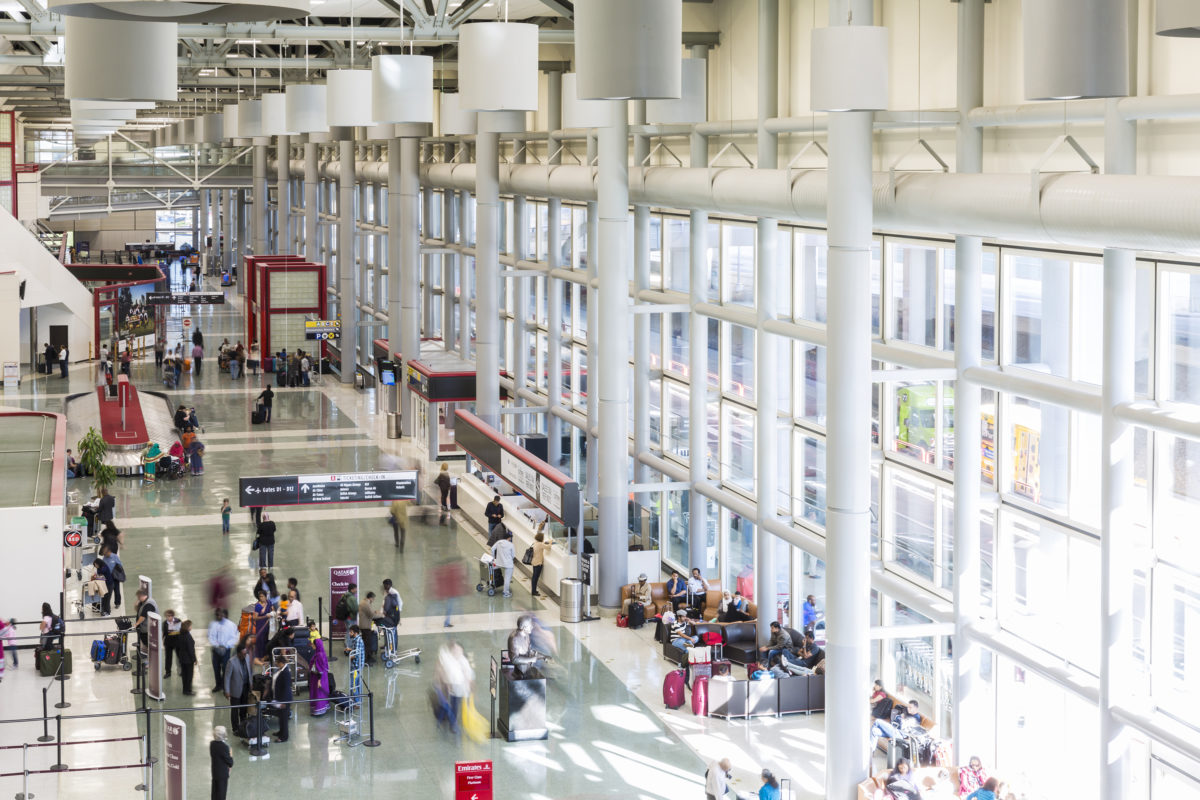 (Above: A terminal inside Houston's Bush Intercontinental Airport. Photo Courtesy: IAH Website)
The City of Houston recently received a $1 million federal grant to help build roadways and utilities needed to grow Houston's aerospace sector. On this edition of Houston Matters, we learn more about the grant and get answers to your questions about Houston airports from Mario Diaz, director of aviation for the Houston Airport System.
Also this hour…
Gerald Hines
Ever shopped at the Galleria? Gone up to the top of the 64-story Williams Tower? Or have you been inside One Shell Plaza or Pennzoil Place? So has Gerald Hines. But, the difference is he built them. In 1967, Shell Oil Company hired Hines to design and build their new downtown Houston headquarters. At a fundraiser tonight (March 3, 2017) for Preservation Houston, Hines will receive that organization's President's Award for his lifetime of achievements. And so we revisit our recent conversation with Hines about his amazing career. There's a biography of Hines by Mark Seal called Raising The Bar: The Life and Work of Gerald D. Hines.
The Good, the Bad, and the Ugly of Houston News
A lot can happen in a week. Some of it good. Some of it bad. Some of it downright ugly. When faced with intriguing developments in the week's news, we turn to our rotating panel of "non-experts" to parse The Good, The Bad and The Ugly of it all. Our panel of non-experts this week includes: Kyrie O' Connor, free-lance writer, Paul Pendergraft, former KUHF jack-of-all-trades and happy retiree, and Wayne Ashley, academic advisor, digital media strategist and editor of TexasLeftist.com.
In the Eyes of Our Children
In 2011, photographer Geoff Winningham and his wife Janice Freeman, a painter, began a long running project with more than 130 Houston-area school children. They teach them their respective art forms, having the kids produce their own art and photography inspired by the city and its diversity.
In the Eyes of Our Children: Houston, an American City is now a book and upcoming exhibition at the Rice University Media Center, showcasing what the children came up with over the course of the years since the endeavor began. Winningham and Freeman spoke with Houston Matters producer Josh Zinn about the project.
Houston Matters offers a free daily, downloadable podcast here, on iTunes, Stitcher and various other podcasting apps.