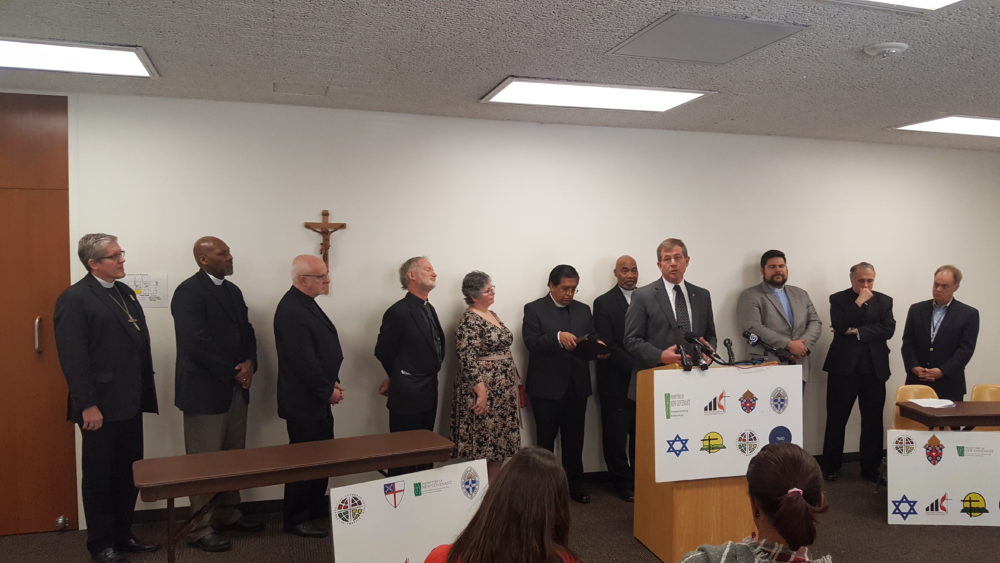 Daniel Cardinal DiNardo, Archbishop of Houston and Galveston, alongside regional religious leaders came together to urge for immigration reform that acknowledges immigrant families and communities.
"They have grown their families here," says Lynn Hargrove, Presbytery of New Covenant. "They have established careers here, and it is not right to take them back to a country with whom they have no relationship."
At the Christ Church Cathedral in Downtown, Reverend Simon Bautista has had people from his congregation come to him with their personal questions and concerns.
"'Well, if I'm deported who do I need to contact to pick up my children and who knows what to do to protect my children if I get arrested,'"says Bautista. "So people are making plans not because they want to go or want to leave, but because they know it can happen at any moment anytime."
Family unity, a viable path to citizenship, and restoration of due process procedures are some key principles the group of faith leaders would like to see integrated into immigration reform.