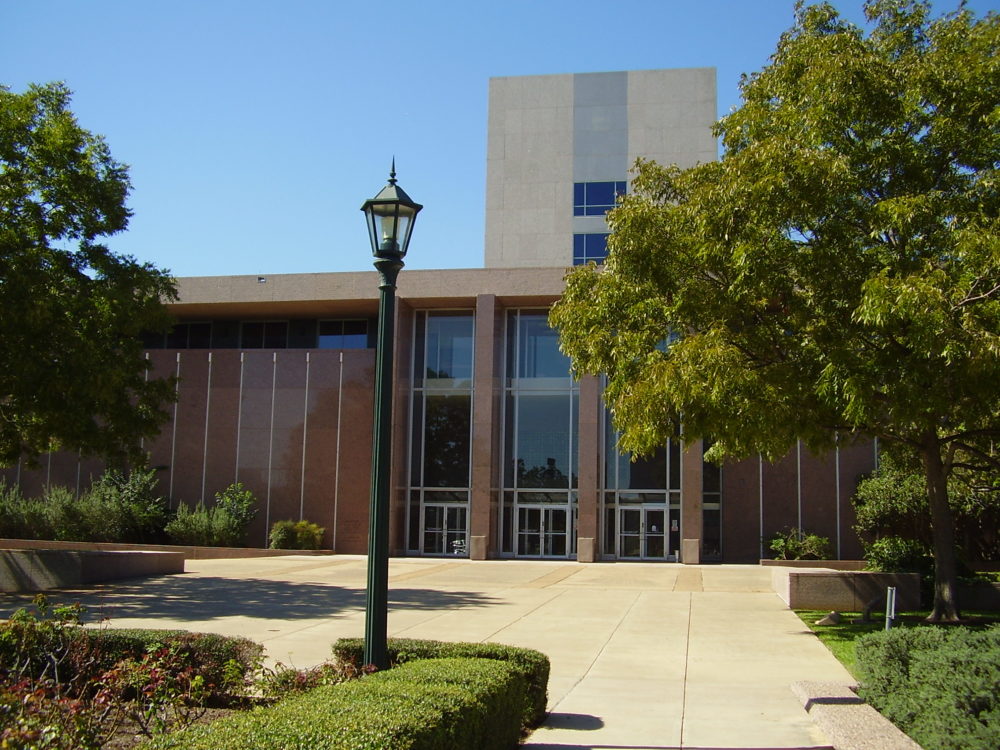 The town of Dish lies just southwest of Denton in North Texas.
It's named after the satellite TV provider, which equipped all residents with 10 years of free satellite reception in 2005.
In 2011, the town filed a lawsuit against several oil and gas companies over foul-smelling gases and noise that they allege have depressed property values.
In 2015, an appellate court sided with the plaintiffs but declined to award them damages.
Now the state's highest court will decide.
During oral arguments Wednesday, the plaintiffs' attorney, Kirk Claunch, said the defendants are not taking all the steps they could.
"They're not putting in the hospital-grade mufflers," he said. "And the truth is, for each compressor station, they can insulate it to the point that, easily, people that live 600 and 700 feet away would not be bothered by it."
Evan Young, who represents Atmos Energy, one of the defendants, said they don't dispute the negative effect on property values but argued the statute of limitations has passed.
"They loudly complained about it to all and sundry, near and far, to the press, the public, the defendants, the government itself," Young told the justices. "They repeatedly threatened nuisance litigation starting in 2006 and yet they sat on their claims until February 2011 when they brought suit."
He also said the companies are complying with regulations set by the Texas Commission on Environmental Quality.
"The Legislature instead says for this area of the law, we will turn to TCEQ," Young said.
Now if the plaintiffs win this case, could it have implications for the level at which oil and gas companies are regulated in Texas?
According to Matt Festa, a professor at South Texas College of Law Houston, it would at least give local governments some hope that state regulations won't prevent them from receiving damages.