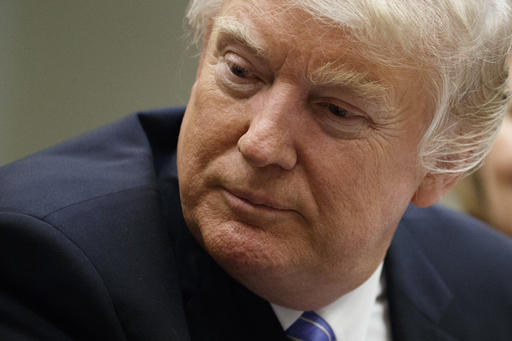 1. TRUMP READIES FOR PRIME-TIME SPEECH
With his first address to Congress, the president gets an opportunity to refocus his young administration on the economic issues that helped him get elected.
2. HOW PYONGYANG IS TURNING UP DIPLOMATIC HEAT
A high-level North Korean delegation arrives in Kuala Lumpur, seeking the body of Kim Jong Un's half brother, the victim of a nerve-agent attack that many suspect the North itself of orchestrating.
3. SCANDAL'S STAIN SPREADS TO SAMSUNG
South Korean prosecutors said they will indict Samsung's de facto chief on bribery, embezzlement and other charges linked to a political scandal that has toppled President Park Geun-hye.
4. WHICH WHITE HOUSE QUEST COULD COME UP SHORT
In trying to plug leaks from anonymous sources, Trump and his aides are going after one of the most entrenched practices in Washington politics and journalism.
5. VETTING CENTER FOR SYRIAN REFUGEES ALREADY STRINGENT
As Trump mulls a revised travel ban, the UN says its refugee resettlement program in Jordan is among the "most scrutinized" ways of entering the U.S.
6. CHINA WORKING TO COMBAT WARMING
Consumption of coal by the world's top carbon polluter fell in 2016 for a third year in a row, official data show.
7. PLANE HITS TWO HOMES IN SOUTHERN CALIFORNIA
The crash of a small aircraft carrying a family back from a cheerleading competition sparks a major fire and kills three people.
8. WHAT BIG TRIP SPACEX IS PLANNING
Tech billionaire Elon Musk says his company is on track to send two paying passengers in orbit around the moon by the end of 2018.
9. 'WEIRDEST TV FINALE SINCE "LOST"!'
Oscars host Jimmy Kimmel shares his perspective on the show's best-picture gaffe during his monologue on "Jimmy Kimmel Live!"
10. TIM TEBOW GETTING INTO SWING OF THINGS
The former football player, now pursuing a baseball career, belts nine home runs in batting practice during his first workout with the Mets.