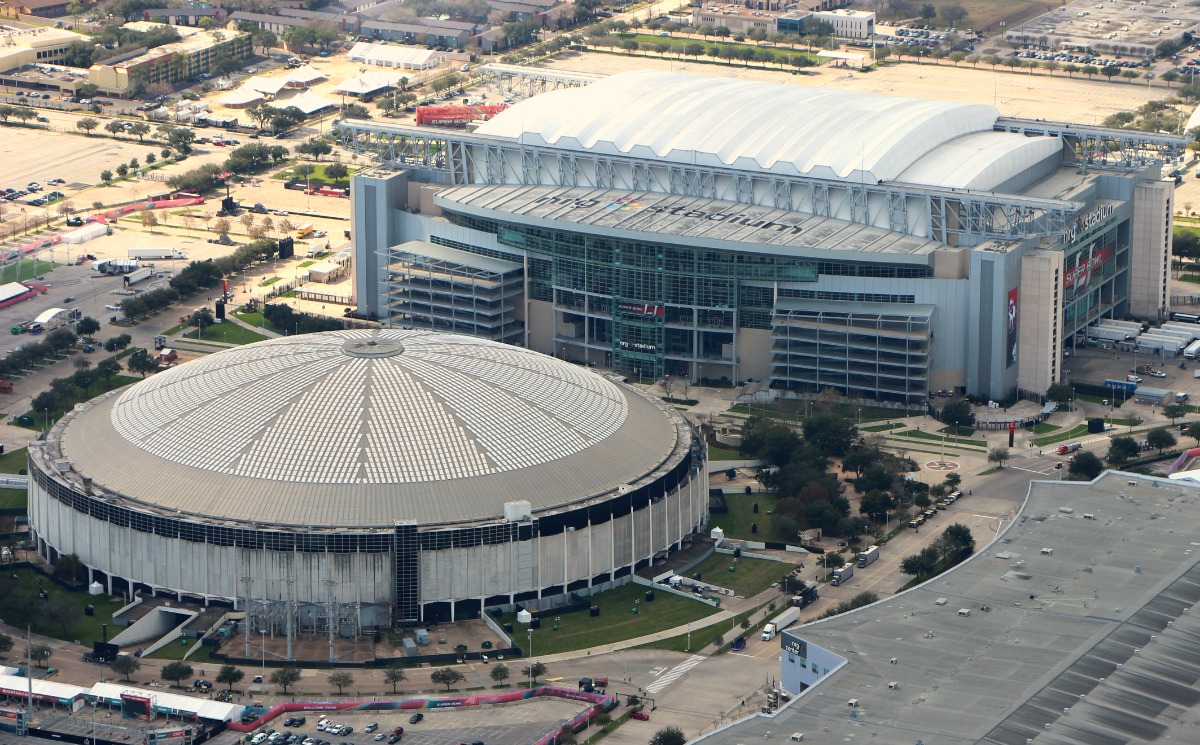 Earlier this month (Feb. 14, 2017), Harris County Judge Ed Emmett said the county's putting on hold a comprehensive study of facilities at the NRG complex, including NRG Stadium, NRG Arena, and – yep – the Astrodome. Why? Because state lawmakers may take up a bill this session that would require Harris County voters to approve the county's plan to repurpose the dome. The plan would raise the floor of the Astrodome to construct some 1,400 parking spaces and create a mixed-use space for events.
Judge Emmett says the proposed bill is based on "false understandings." Specifically, that the money could be used for other venues, which Judge Emmett contends is not true.
To get a better understanding of the whole situation, we hear from Sen. John Whitmire, the lawmaker behind the bill, and we hear thoughts from Judge Emmett on the situation.
(Photo: Florian Martin, Houston Public Media)
Also this hour…
Houston's New Drug Policy
On Feb. 17, the city of Houston and Harris County announced a new policy to, in essence, decriminalize low-level possession of marijuana. Under the new policy taking effect Wednesday (March 1, 2017), offenders found in possession of less than four ounces of marijuana will not be arrested or ticketed. They wont even have to appear in court, provided they agree to take a four-hour drug education class. The new policy has been praised by Harvard's Fair Punishment Project, which calls it "wise and compassionate." It's been criticized by Montgomery County District Attorney Brett Ligon.
We talk with Katharine Neill from Rice University's Baker Institute of Public Policy about some of those changes over the last decade, and how they've played out in different cities and states, and how the new Houston/Harris County policy compares. Then, we talk with Harris County District Attorney Kim Ogg about the decision to pursue this new policy and what she sees as the benefits.
Connecting College Students with Former Inmates
A program out of the University of Houston-Downtown's Criminal Justice program trains and deploys students to help former inmates transition back into society. We talk with Shaun Sanchez and Bianca Serna, a couple of the students who'll work with returning citizens.
Sports Monday
The Houston Rockets traded for Lou Williams at the deadline. And the Astros continue Spring Training in Florida. We discuss those and other developments in Houston sports with Jeff Balke, who writes for Houston Press and Houstonia Magazine.
Houston Matters offers a free daily, downloadable podcast here, on iTunes, Stitcher and various other podcasting apps.