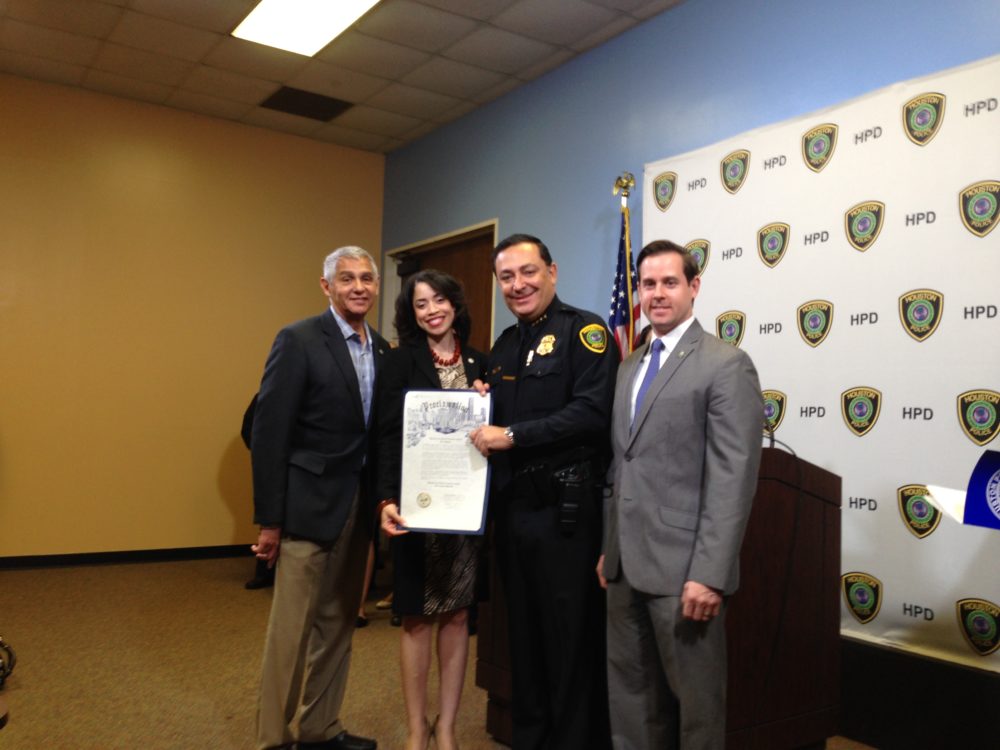 Art Acevedo, Houston's Police chief, wants to make the department work in a more innovative way because he is a big believer in the advantages of analyzing crime data.
While announcing the 2017 edition of the March on Crime initiative, Acevedo said there are some trends about crime that can be detected through data analysis.
Acevedo has been on the job for only three months, but has made clear that one of his goals is turning the Houston Police Department (HPD) into a more data-driven law enforcement agency.
"You can almost move into a predictive model where you might be able to determine, based on previous patterns of crime, what should we expect at any given month based on a deep dive, an analysis, of three to five years of crime data," the chief noted during a press conference held at HPD's headquarters, which was also attended by City Council members Robert Gallegos and Amanda Edwards, as well as City Controller, Chris Brown.
Acevedo says the conclusions of that deep dive could help him decide where to locate or occasionally relocate his officers by moving the department's resources.
The chief is focusing this year's March on Crime on gang related violence, human trafficking and residential burglaries, but strengthening traffic enforcement is also on the list of priorities.
However, the effort will go beyond that.
"We have 17 different area coordinators that are gonna not only touch those topics that the chief wants to do, but we know they have their own area problems going on and those coordinators are gonna address those topics with those citizens in that community," explains officer John Williams.
Being more proactive to help Houston's homeless population will also be part of the initiative.
All this comes as HPD is understaffed by several hundred officers.