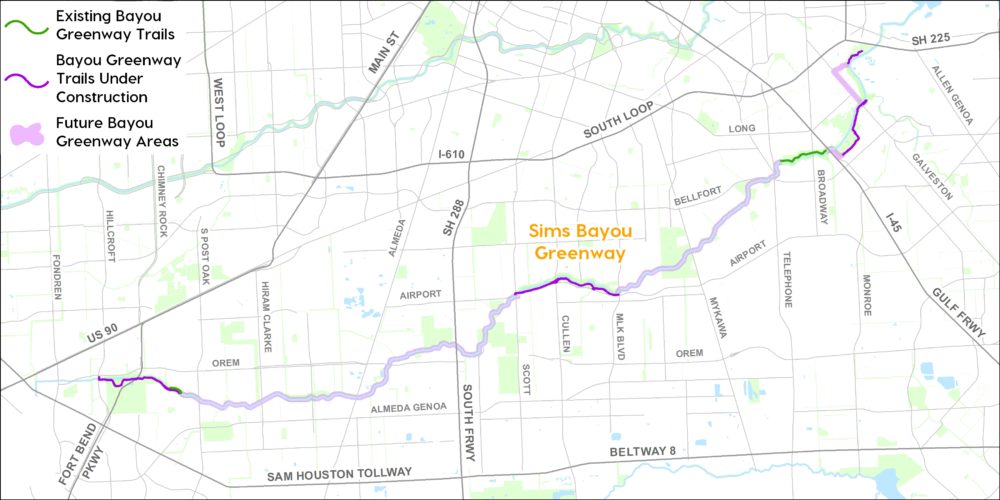 Along Sims Bayou in southeast Houston you can see glimpses of the way things used to be. With its grassy sloping banks, the meandering bayou travels through woodlands and meadows. Off in the distance you can see cows grazing in a pasture.
And there will soon be a new way to explore the area by bike. The city's Bayou Greenways initiative is now working to improve the old bike trail that runs along the bayou between Martin Luther King and Scott Street.
Conservation and Maintenance Director Trent Rondot says they're replacing the asphalt with a new 10-foot-wide concrete trail.
"It will now be possible to ride a bike on this portion of the trail which was very difficult before because of the condition of the asphalt," says Rondot. "The other part is you can rollerblade on this. You could push a baby stroller on this."
The project runs just under two miles and it cost $1.4 million. Rondot says eventually expand the trail to the east and west.
"Now all of a sudden you have a much longer run of bayou for the greenway trail," adds Rondot. "You're able to access churches and schools and businesses that are upstream and downstream from here."
The trail improvement project should be finished in April.