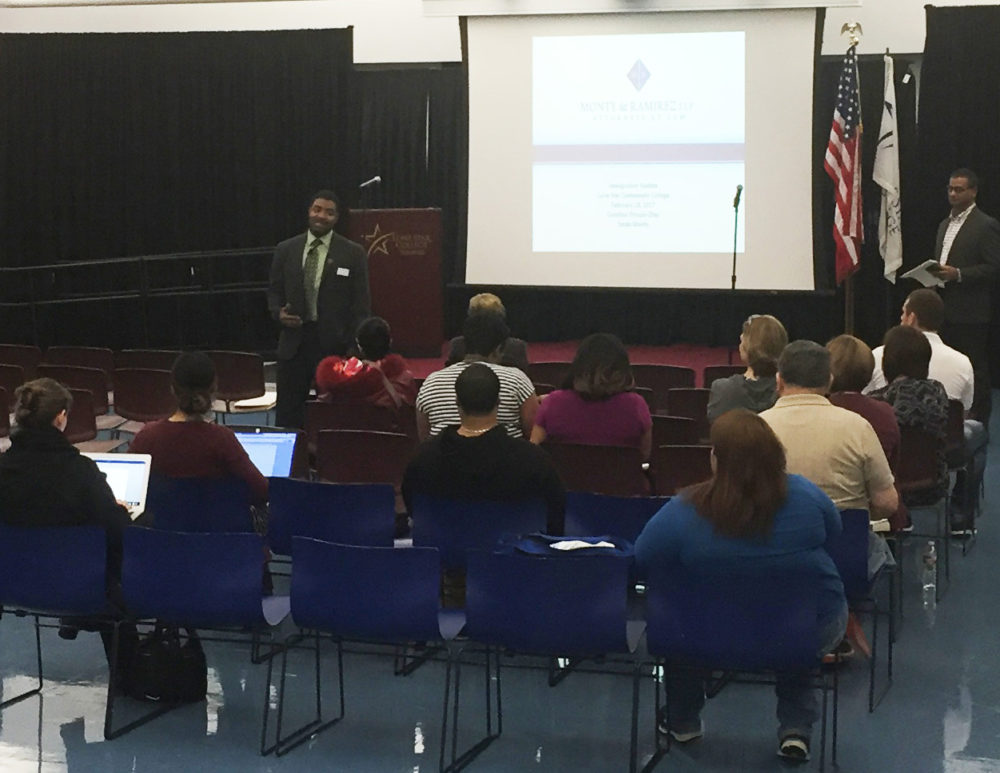 The travel restrictions issued by President Donald Trump at the end of January have been blocked by the courts. But they have brought up many questions.
Additionally, the Trump Administration is toughening deportation guidelines through measures such as the removal of undocumented immigrants who have been in the United States for at least two years.
That is a change from the Obama Presidency, which focused more on those newly or recently arrived in the country.
In the midst of all this, Lone Star College (LSC) is trying to help clarify the situation by holding free immigration workshops in all its campuses this week.
According to LSC's administrative office, more than 3,000 foreign students are currently enrolled in the college and nine of them are from countries impacted by the travel ban.
LSC leaders say they have received many questions from foreign students.
Alicia Harvey-Smith, the college's executive vice chancellor, notes the goal of the workshops is broad because "it's not simply limited to our international students, but anyone who might have an interest and I'm pretty sure we will probably have some community members showing up and who may also have questions."
Sarah Monty is Houston-based an immigration lawyer who participated in the workshop held on Monday, February 20th.
Monty told Houston Public Media "there is a lot of nervousness for all foreigners," and added they "tried to address different points of anxiety" in the workshop.
Among other reasons for the anxiety, Monty underscores the uncertainty of foreign students in general, but also the repercussions of the ongoing immigration actions by the Trump Administration.
EDITOR'S NOTE: This story has been changed from an earlier version to accurately reflect the actions taken by federal judges in the ongoing litigation over President Trump's executive order on travel from seven Muslim countries.