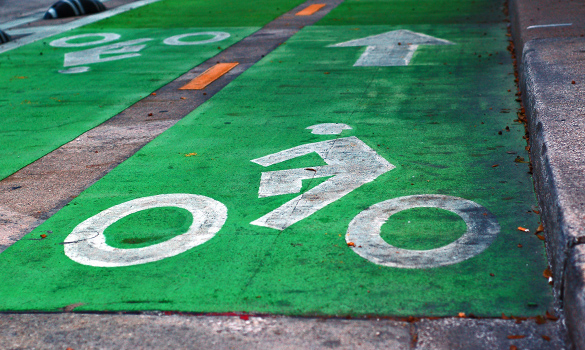 The weekend Houston hosted Super Bowl 51, there were two fatal accidents involving cyclists and light rail trains. Those were just two recent examples that highlight the danger cyclists face on the roads in Greater Houston. And they came as the Houston City Council prepares to take up the Houston Bike Plan. Mary Blitzer of Bike Houston says she wants the city to investigate whether street design plays a role in such accidents.
So, how are bike advocates responding and how will the official bike plan be tweaked for safety – if at all?
On this edition of Houston Matters, we talk it over with Blitzer and Gail Delaughter, News 88.7's transportation reporter.
Also this hour…
Financial Survival for Oil and Gas Workers
In March 2015, Peter Wang lost his job. He works in the oil and gas industry here in Houston, and he was one of the many thousands downsized as the price of oil plunged. He ultimately found his way to a new job, but along the way he developed an appreciation for the unique challenges oil and gas workers face seeking employment during an industry downturn.
He discusses those challenges, and offers advice for coping with such a volatile industry, in his book Financial Survival for Oil and Gas Workers.
Real Estate Snapshot
What are the biggest trends in Houston's real estate market? Have things slowed down? Where's demand highest? We take a look at what Houston's real estate market for renters, buyers, and sellers looks like as we head into Spring with Paul Takahashi of the Houston Business Journal.
The Lost Art of Apologizing
Psychologist Dr. Harriet Lerner is the author of a new book called Why Won't You Apologize? We talk with Dr. Lerner about why saying sorry is so difficult and how to make an apology in any situation.
Houston Matters offers a free daily, downloadable podcast here, on iTunes, Stitcher and various other podcasting apps.