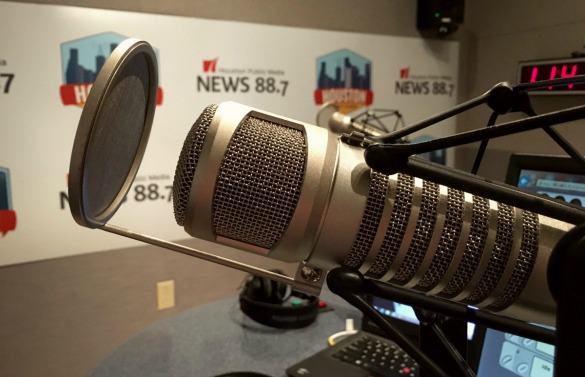 Amid a White House characterizing the media as the "opposition party," instant feedback – both positive and negative – via social media, coarsened public discourse on, well, everything that seems to even challenge objective facts, and long-standing debate in the public – and in media itself — over the role journalists should play, it can be a challenge to simply tell the stories of a community.
That's what Houston Public Media News 88.7 does – we provide in-depth, thoughtful, relevant coverage of the day's events. We explore developing trends in and around Houston and across Texas. And we seek to provide you with context about events happening here in Houston, across the nation, and around the world.
On this edition of the program, we talk with News 88.7 news director Dave Fehling about those efforts, and seek out your suggestions for issues and events for our newsroom to cover.
Also this hour…
Policing Black Men
Houston Matters host Craig Cohen talks with Georgetown Law Professor Paul Butler, in advance of his lecture Thursday night (Feb. 16, 2017) at the University of Houston Law Center. Butler, a former federal prosecutor, has written and spoken extensively on criminal justice and race relations, including in his 2009 book Let's Get Free: A Hip Hop Theory of Justice, and his forthcoming book Chokehold: Policing Black Men.
A Tap Dancing Lesson
Emmy Award-winning tap dancer and choreographer Jason Samuels Smith was in Houston last week, to give a master class on tap at the Evelyn Rubenstein Jewish Community Center in Meyerland. We wondered: could he teach all of Houston to tap over the radio? He dropped by our Geary Performance Studio to talk with Houston Public Media's Catherine Lu about tap, inspiring the next generation of dancers, the role Houston's arts community can play in encouraging more professional dance, and to show off – or at least, sound off — a few moves.
Houston Matters offers a free daily, downloadable podcast here, on iTunes, Stitcher and various other podcasting apps.