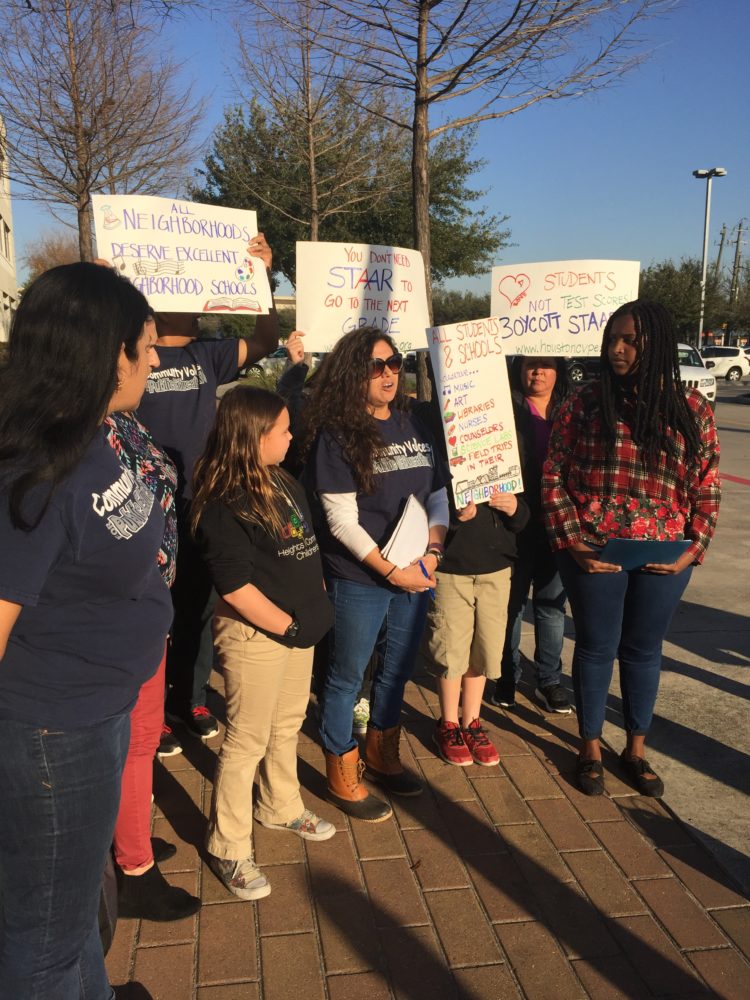 There's a little less pressure on some Houston students when they take their state standardized exams this spring.
Trustees for the Houston Independent School District recently changed one way the district uses those test scores.
Some parents cheered the changes, like Claudia De Leon.
"It's a great relief to parents who want to exercise their right to opt out," she said.
In 2014 when her son Diego was in third grade, De Leon kept him home from school during state standardized testing. They "opted out."
Then Diego almost got held back even though he had As and Bs in school.
"A lot of sleepless nights," De Leon recounted. "There was a lot of tears shed. There was a lot of uncertainty. I was not sure if the school district was actually going to retain him or not."
HISD eventually promoted her son to the fourth grade after he did a special summer project.
That fear of being held back is gone now for many parents and students who want to opt out.
In January, the HISD board voted to suspend the state exam, known as the STAAR, as a promotion requirement for the third, fourth, sixth and seventh grades.
De Leon explained that those scores come out after the end of the school year, making decisions about retaining kids difficult.
"So it gives them peace of mind that if their child is on track and is promotable anyway, that they will be promoted the way they should be in the first place," she said.
Students in fifth and eighth grades, however, still have to pass state tests in reading and math to move on to the next grade. That's a statewide policy.