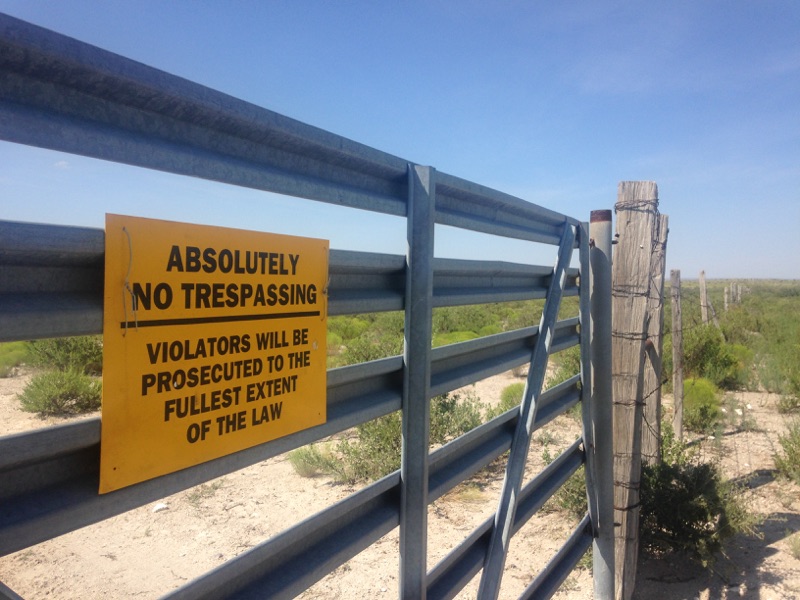 In Texas, pipelines and highways can often be built on your property whether you like it or not. But a statewide group wants farmers, ranchers and other landowners to have a bigger seat at the negotiating table when that happens. Now, there's a new push in the state senate to reform "eminent domain" laws.
These laws are based on the idea that some projects are in the public interest and deserve some leeway. But as the state grows, and pipelines move into new areas, that power has become more controversial.
"You have a lot of landowners who have never experienced this before," says Jason Skaggs with the Texas and Southwestern Cattle Raisers Association, part of a broader "Texans for Property Rights" group.
The group is praising three bills filed by Brenham Republican Lois Kolkhorst. The measures would make companies be more specific about pipeline plans. The bills would also set up new rules for how landowners are paid as these projects roll through.
"Landowners really want a fair compensation," Skaggs says. "They want a fair process, they don't want to be intimidated."
Industry attorney James Mann says the measures would only burden companies who are trying to build infrastructure the state needs.
"I've seen pipeline projects come to a dead halt because of litigation over things much less serious than some of the provisions we're seeing," he says. Mann feels the industry's done enough to accommodate reforms in recent years, and he says it's likely these bills will see opposition.