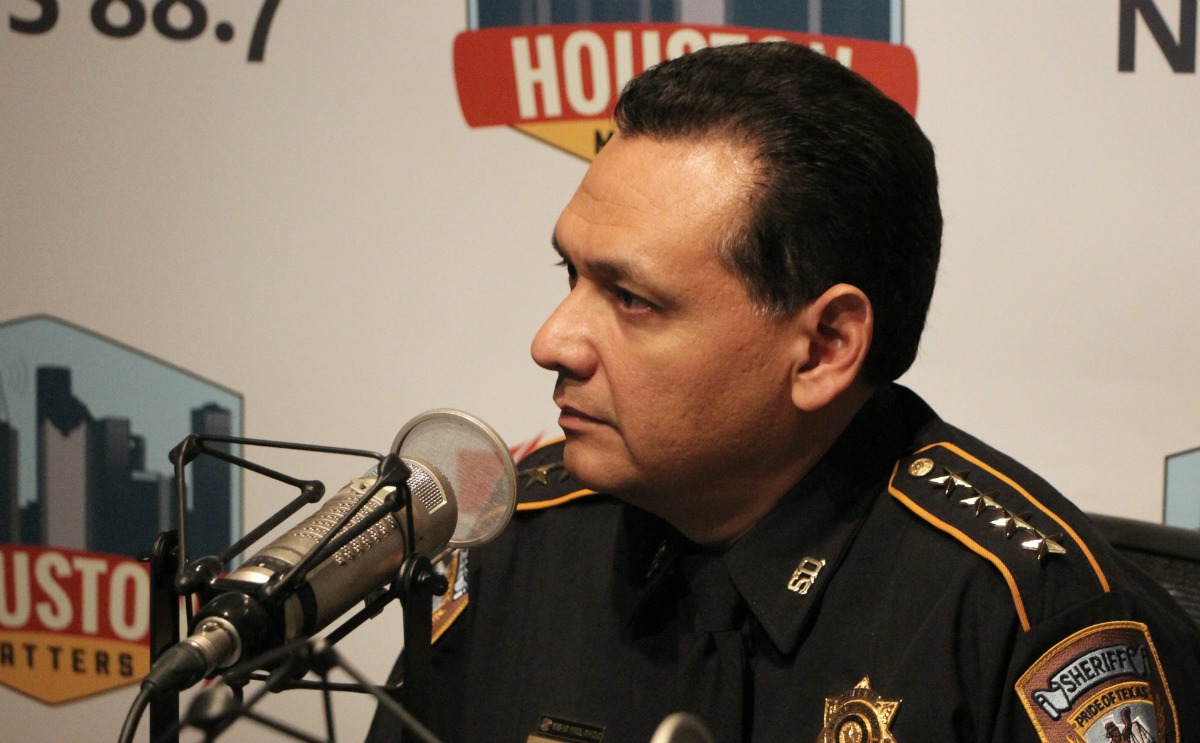 Harris County Sheriff Ed Gonzalez says he's still assessing all the factors and possible fallout involved in potentially ending the county's cooperation with the controversial 287(g) program. The program allows local law enforcement to transfer inmates with criminal records who are undocumented immigrants over to federal authorities.
Gonzalez campaigned on ending the program, and critics say he hasn't done that fast enough.
"And look, I understand the frustration of not getting things done the first day or as soon as they would like," Gonzalez said. "I would like things to move much faster as well. But I also have to work making sure I'm working and communicating with stakeholders tied to this program so I could make sure that I'm carrying out any changes in a thoughtful way."
This week, the Texas Senate passed SB 4, targeting so-called "sanctuary" cities and counties that don't comply with some voluntary immigration detainers. The bill, which is now headed to the Texas House, includes amendments calling for the possible jailing of sheriffs and other elected officials who don't comply — along with significant monetary penalties for local municipalities.
Sheriff Gonzalez said he sent written testimony to the legislature opposing that law, which he called disappointing. He said he's concerned about tasking local law enforcement officers to essentially become immigration agents in the field. And he's concerned it will cause undocumented immigrants to be less likely to report crime or participate as witnesses.
The sheriff discussed those and other issues facing his agency with Houston Matters host Craig Cohen on Friday's show (Feb. 10, 2017).
(Above: Harris County Sheriff Ed Gonzalez in the Houston Matters studio on Feb. 10, 2017. Photo: Michael Hagerty, Houston Public Media)