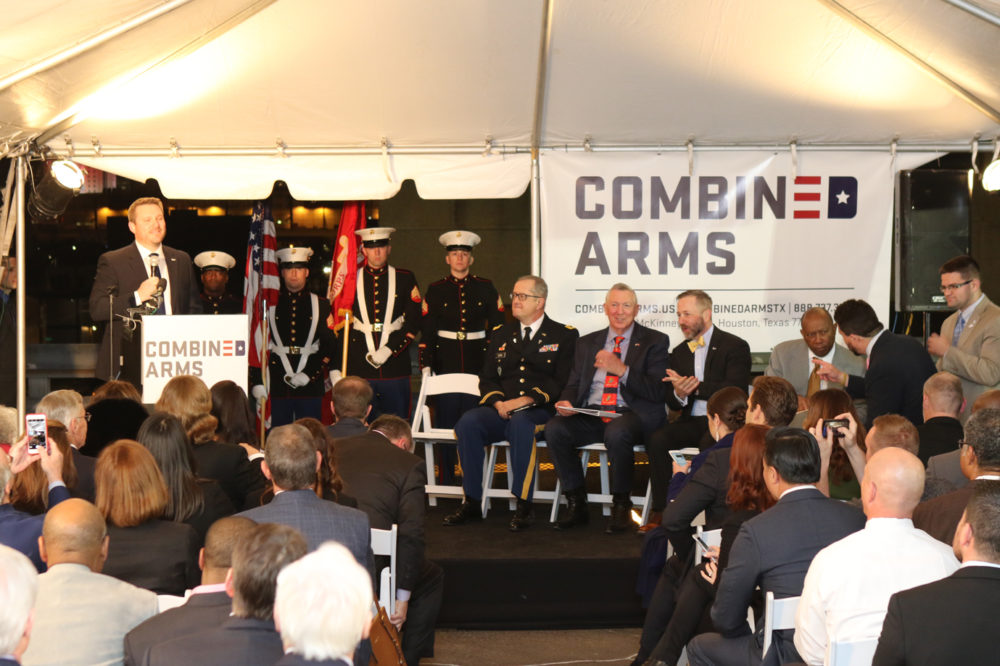 Hundreds of thousands of veterans live in the Houston region according to data from the U.S. Department of Veterans Affairs, but re-entering civilian life is oftentimes tricky.
Recent studies about this topic have noted that in some cases it can take up to two years to successfully complete the process.
Frequently, the problem is that there are a multitude of resources, but veterans get confused about which are the most effective for them and how to access them.
That is one of the main reasons for which the local non-profit group Combined Arms is trying to make it easier with an innovative online program through which veterans get a report tailored to their situation.
"They may come to us with a need for a job and, in the assessment process, they also realize that maybe they need some help with résumé skills," explains Kelly Land, executive director of Combined Arms.
Land underscores they have identified assistance with VA benefits as being a "highly desired need" and adds that "getting connected to a job is typically a separating service member's number one priority."
After the assessment, the program refers the veteran to organizations specialized in topics such as, for example, VA benefits, career and financial services, as well as physical and mental health providers.
The initiative has been in test mode since late September and, so far, approximately 300 veterans have used it.
Marion Cramer, a 54 year-old veteran who is originally from Plainfield (New Jersey) and who has had deployments overseas, is one of them.
"I was looking for both employment and housing and, so, it was very helpful in that manner," Cramer told Houston Public Media.
Through Combined Arms' program, Cramer found a transitional location where she is living currently, but she is in line to have a place of her own provided by a program administered by the Department of Housing and Urban Development and, in terms of employment, she is working as a clerk at the Michael E. DeBakey VA Medical Center.
The U.S. Department of Veterans Affairs collaborates with Combined Arms, which was recently recognized by Houston Mayor Sylvester Turner with a City Proclamation, on this project as a service provider.
The Lone Star Veterans Association and the Wounded Warrior Project and the United Service Organizations (USO), among others, are other organizations involved in the initiative as well.