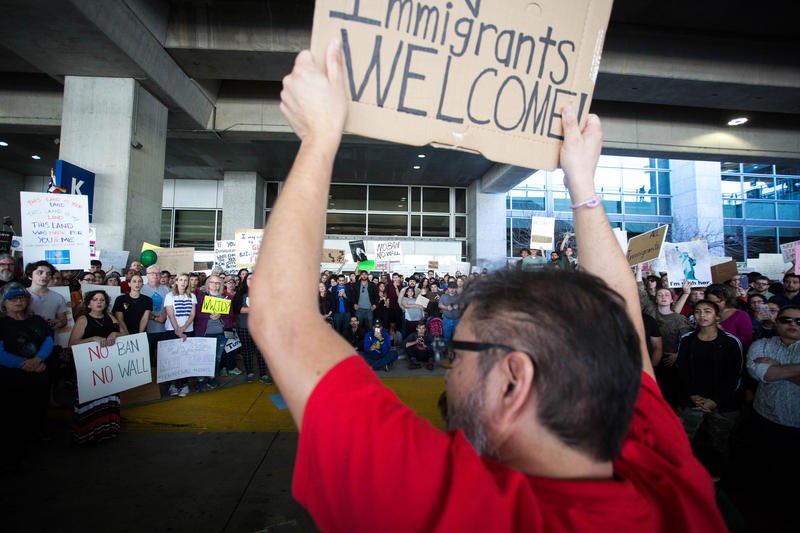 Amid some uncertainty and confusion regarding the country's refugee resettlement program, the federal agency in charge of helping refugees resettle has designated a group of nonprofits that will take over services previously carried out by the State of Texas.
The Office of Refugee Resettlement (ORR) selected four "Regional Replacement Designees" to administer the refugee resettlement program in Texas moving forward.
Last fall, Texas officially withdrew from the federal Refugee Resettlement Program over a disagreement with the Obama administration regarding refugee screening and the number of people who would be sent to the state.
"As a result, Texas will withdraw from the refugee resettlement program," Gov. Greg Abbott wrote in a statement at the time. "As governor, I will continue to prioritize the safety of all Texans and urge the federal government to overhaul this severely broken system."
In its plan submitted last year, Texas officials had asked ORR officials to promise a tougher screening process for refugees. Because screening is administered by national security agencies, however, ORR couldn't agree to the terms. So, federal officials said they were unable to approve Texas' plan.
Since the state announced it was leaving the program, local groups and federal workers have been working to come up with a plan to shift the services administered by the state to nonprofits that already work with refugees.
Further complicating matters was the new administration's travel ban, which prohibits some refugees from entering the country. Shortly after taking office, President Trump signed an executive order temporarily banning the resettlement of refugees in the U.S. — and suspended visas for citizens of Syria and six other Middle Eastern and African countries.
The ban is currently tied up in court, but in the meantime, many refugees who where slated to come to Texas have been barred from resettling here. Texas resettles roughly 7,000 refugees a year, more than many other states.
According to ORR, Midland International Rescue Committee (IRC) is now serving the region including Abilene, Amarillo and El Paso. Catholic Charities Fort Worth is taking over services in the Dallas/Fort Worth area. Refugee Services of Texas is serving the Austin, Corpus Christi and the San Antonio region. Lastly, the YMCA of Greater Houston is taking over resettling refugees in the Houston area.
"The Replacement Designees will assume the role previously held by the state of Texas to provide critical services and benefits to refugees and other populations served by ORR in Texas," ORR officials said in a letter to nonprofits. "ORR values the support and partnership of states, including Texas, to welcome and integrate newcomers into the fabric of our nation."
According to ORR officials this regional structure will be in place "until a later time when proposals and applications will be considered under the Wilson/Fish Program."
A handful of states that have withdrawn from the federal resettlement program eventually transitioned to a Wilson/Program, which is an alternative to typical state and federal partnership programs.