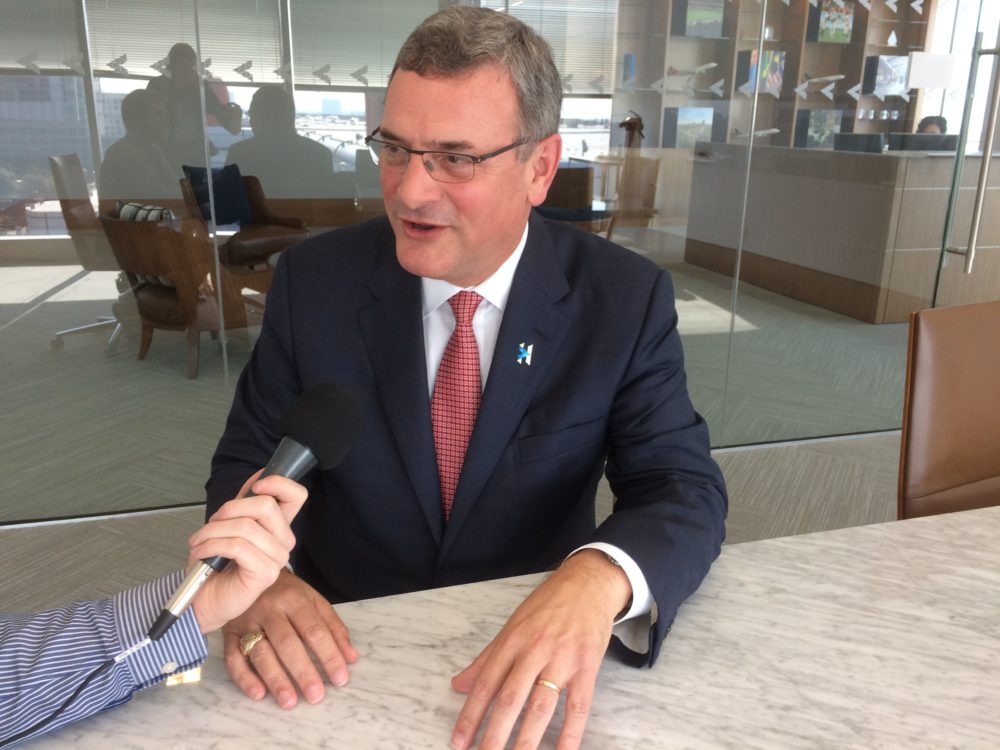 Houston's Super Bowl host committee estimates the economic impact from Super Bowl 51 will be around $350 million.
There is often disagreement about whether such estimates are accurate.
But one thing that is certain is that it will expose Houston to the world.
Bob Harvey, president and CEO of the Greater Houston Partnership, says that helps attract people and businesses.
You can click on the play button above to listen to the interview.