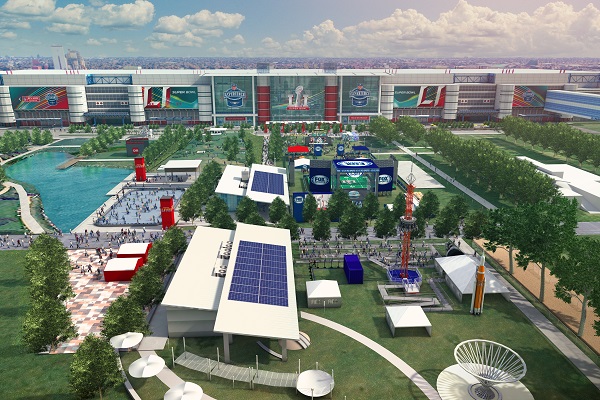 After over a year of event planning and seemingly endless construction around the city, you may have heard: Houston is gearing up to host Super Bowl 51 this Sunday. And if we're being honest, after 50 other super bowls, this city has quite a bit to live up to. Or after Super Bowl 38, a bit to live down (I'm talking to you Janet Jackson).
And who could forget Houston causing trouble again, when our very own Beyoncé got into "formation" during her guest appearance at the Super Bowl 50.
https://www.youtube.com/watch?v=cvTJ3whVESA
It looks like the Bayou City is more than ready to make its mark on Super Bowl history again this year – in a good way.
The George R. Brown Convention Center will house the ticketed event "The NFL Experience" with several interactive activities for fans.
Just across the street, Discovery Green is hosting "Super Bowl Live," a free festival through February 5th with their own attractions, food and performances by rising stars like Solange Knowles and Gary Clark, Jr. – even NASA got in on the fun with "Future Flight", a virtual reality drop-tower ride.
If you want to celebrate while avoiding the big city crowds, Sam Houston Race Park is holding "The Players Party".
However you're going to revel in the Big Game, just be sure to enjoy it responsibly.