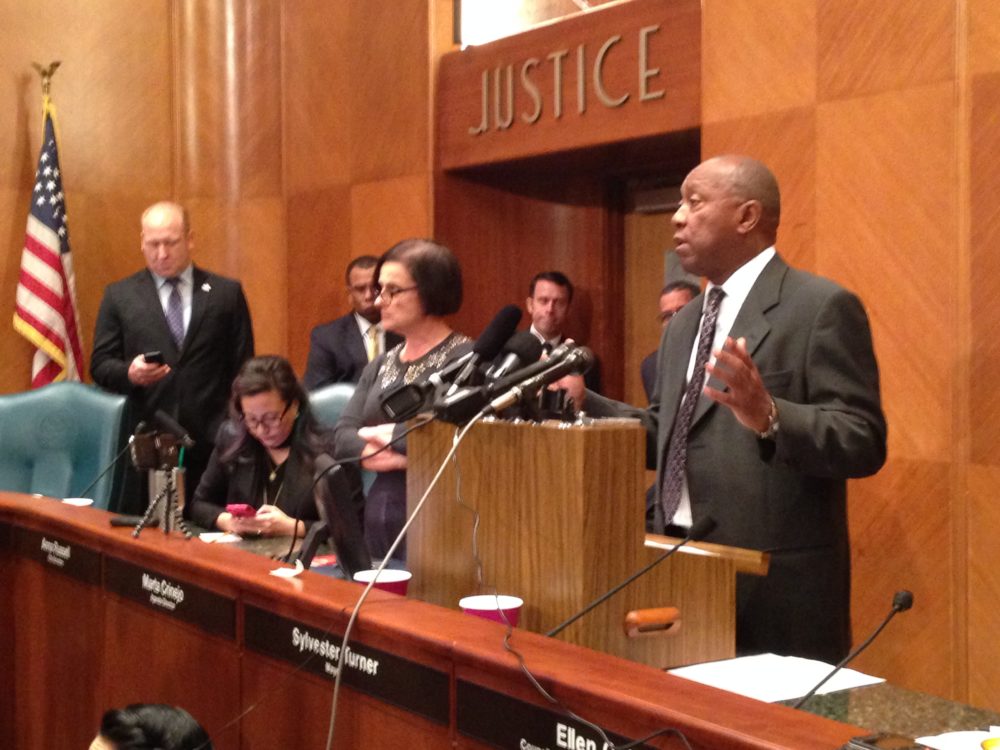 Houston Mayor Sylvester Turner hopes the City's pension reform plan soon starts gaining traction in the Texas Legislature.
Attorneys and legislative experts are currently writing the pension reform bill and Mayor Turner thinks it will be filed in the next two weeks.
Turner notes the City and representatives from the pension boards of the municipal workers and the Houston Police Department agree on 95 percent of the plan.
However, "the Fire representatives and our team are not moving as fast as the other two," the Mayor acknowledged in the customary press conference held after the Wednesday meeting of the City Council.
Turner said the representatives from the pension boards of the firefighters are "moving in a positive direction, but not moving as fast."
The Mayor also specified there will only be one bill with three sections, not three separate bills.
The Council approved the pension reform proposal last October.
The plan entails changes in benefits, such as reducing cost of living adjustments and increasing employee payroll contributions.
Turner says the plan also would eliminate an unfunded pension liability of more than seven billion dollars in 30 years.
Republican State Senator Paul Bettencourt has expressed doubts about the plan, specifically regarding how the City and its employees would negotiate adjustments to the pensions if the annual costs are higher than the limits they agree on.