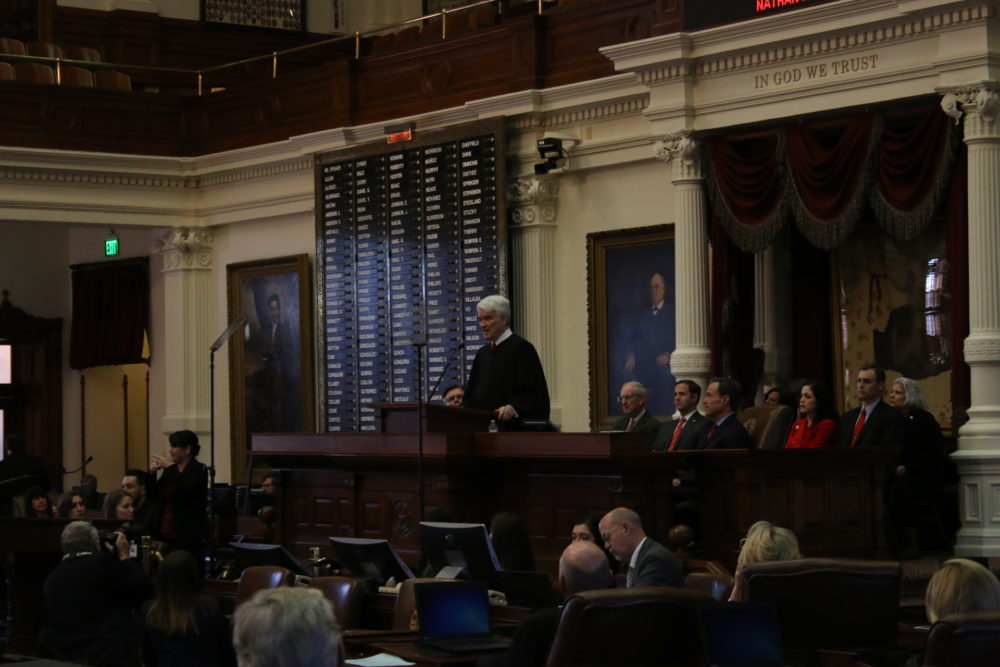 Texas' top judge is calling on the Legislature to overhaul the state's bail system. Chief Justice Nathan Hecht endorsed bail reform as part of his State of the Judiciary address.
Hecht said the current bail system discriminates against poorer defendants. Those who are arrested and cannot afford their bail are forced to remain in jail until their trial date, even if they pose no threat to the community and no flight risk.
"And to add to the nonsense," Hecht said, "Texas law limits judges' power to detain high-risk defendants. High-risk defendants, a threat to society, are freed. Low-risk defendants sit in jail, a burden on taxpayers. It makes no sense."
The chief justice noted that courts in five counties now use risk assessment tools which show the majority of people charged with non-violent crimes can be released on their own recognizance without danger to the public.
"The [Texas] Judicial Council recommends that this be standard practice throughout the state," Hecht said. "Liberty and common sense demand this reform."
Harris County is currently the subject of a federal lawsuit over its bail practices. District Attorney Kim Ogg made bail reform one of her signature issues during her election campaign last year.