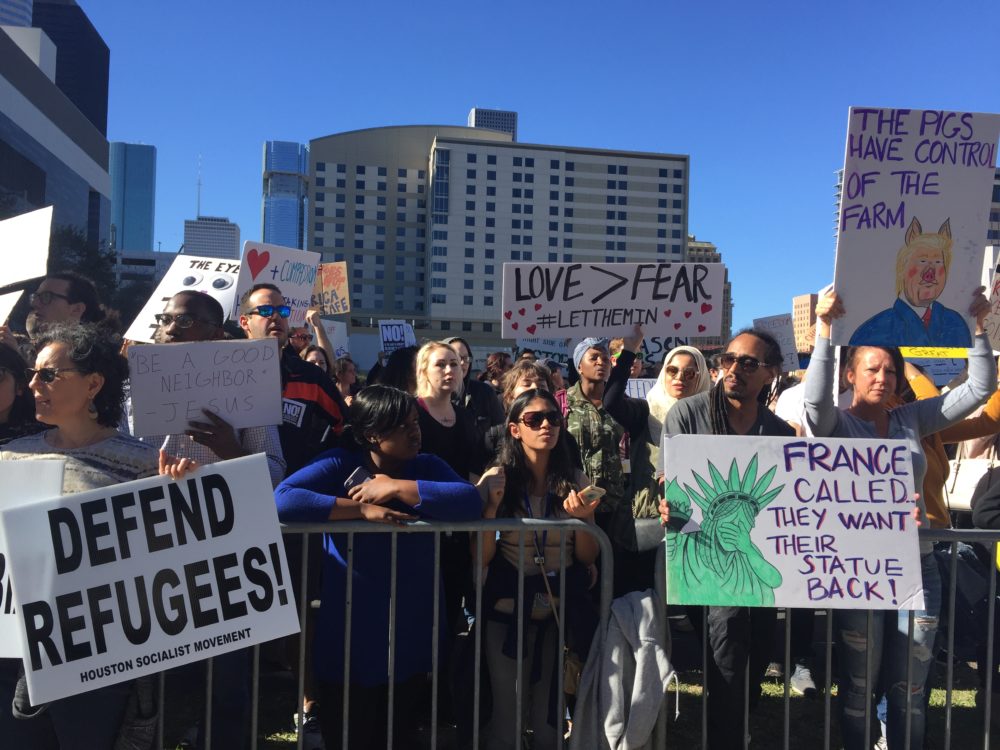 Many Houstonians are still reacting to President Donald Trump's executive order on immigration.
Downtown Houston and Bush Intercontinental Airport were some of the scenes for protests over the measure this past weekend.
Brandon Rottinghaus, a professor of political science at the University of Houston, says that "in terms of immigration authority, this is definitely one for the ages, it's definitely something that ranks high in the list of major changes."
Trump has argued his measure is similar to what former President Barack Obama did in 2011 when he banned visas for refugees from Iraq for six months.
However, Obama Administration officials say there was no such ban because the measures didn't prohibit entry to the United States.
Rather, they imposed additional checks on applications from Iraqis.
The Obama Administration took that measure after an investigation revealed that an Iraqi man who had been granted asylum in the U.S. had made improvised roadside bombs in Iraq.
Charles Foster, a veteran immigration attorney who has practiced law for more than 40 years, categorizes the President's executive order as "unprecedented because it's an overreaction, a greater reaction than what President George W. Bush did immediately after 9/11."
After the attacks, Bush created the Department of Homeland Security, but he didn't restrict the entry of foreigners based on their nationality.
Foster, who leads the firm Foster LLP, adds the measure can significantly impact Houston because of its international workforce and particularly because many companies based in our city work in the energy sector.
The executive order bans the entry of nationals from some countries involved in the oil business, such as Iraq and Yemen, and Foster explains that "it's not unusual, if you're doing business in those countries, to hire nationals from those countries, to have them on your staff here and have them going back and forth."