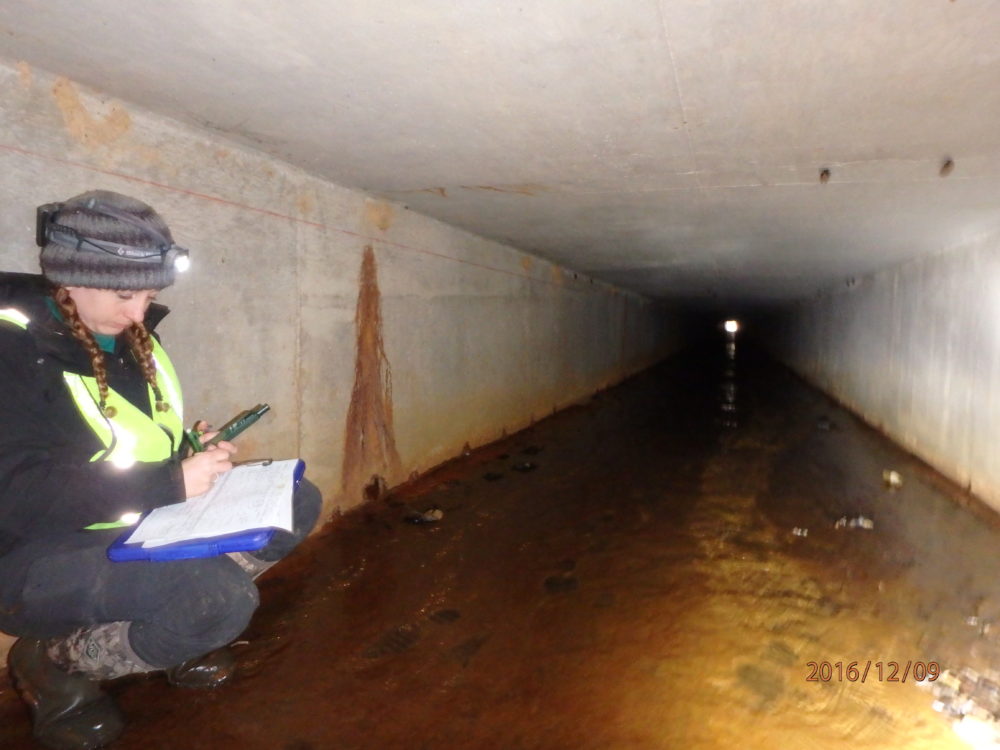 Texas A&M's bat research team is asking Texans to report any information they may have about bat colonies from now until March. They are looking for a specific sound, which you can hear by listening to the story above.
Winter bats from Washington state to Minnesota have been dying due to a fungal disease called white-nose syndrome.
Melissa Meierhofer, a researcher at Texas A&M Institute of Renewable Natural Resources, says cases have been reported in Oklahoma and even closer, in Arkansas.
"The rate of movement is about 200 miles a year and that one site is within 200 miles of the border of Texas, so we are really trying to monitor for that and get baseline data before this comes into Texas," Meierhofer says.
She says this disease can take a toll on Texas's eco-tourism and agriculture.
"Overall it's saving the farming industry billions of dollars a year by having these insect eating bats," says Meierhofer. "It is of concern to monitor these populations because if the populations continue to decline that could have an effect on the number of insects."
If you have any knowledge of bat colonies in the state, anything helps, Meierhofer says whether that is a location, species or a bat count.
EDITOR' NOTE: The photo in this story has been changed from a flock of birds to a bat. We regret the error. Also, the story has been changed to explain the sound researchers are looking for.