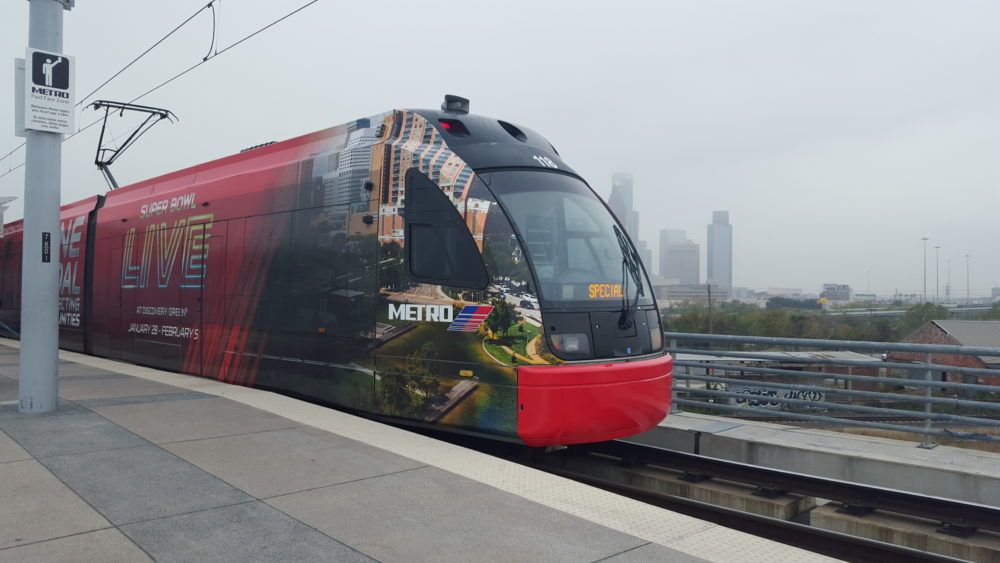 It was February 1, 2004 when Houston last hosted the Super Bowl. The thing a lot of people might remember most about it happened at halftime — Janet Jackson's wardrobe malfunction. Millions of viewers saw it live.
And there was also a streaker. He got on the field dressed in a referee's uniform.
The game itself was actually said to be one of the best in history. With only four seconds left on the clock, the New England Patriots kicked a 41-yard field goal, defeating the Carolina Panthers 32 to 29.
The NFL had awarded the big game to Houston shortly after Bob McNair acquired the Texans franchise. The team started playing in 2002, back when their brand-new stadium was still called Reliant.
To get the 2017 game, Houston had to really work for it. The city beat out a proposal from south Florida.
Today preparations are moving ahead in the same venue, now known as NRG Stadium. The Patriots will be making a return visit to play the Atlanta Falcons.
We spoke with NFL Director of Events Eric Finkelstein as he watched crews pull up the Texans logo from the end zone so they could install the Super Bowl 51 insignia.
The stadium itself looks much the same, but it's added a lot of amenities since 2004.
There's more food to choose from, a lot of it from local restaurants. There's also stronger wi-fi to handle all the social media that wasn't around 13 years ago.
As for game day itself, Finkelstein says they're always looking for ways to make the Super Bowl bigger and better.
"There are so many different things that are happening, so many additional pieces that it's amazing how much it's evolved," says Finkelstein.
But the most striking difference could be what's happening off the field, before and after the game. Metro CEO Tom Lambert remembers what it was like downtown in 2004 when he was the transit agency's police chief. Discovery Green wasn't built yet so the crowds converged on North Main Street.
"I still recall at Texas and Main looking up at the Rice Hotel and the balcony and it was wall-to-wall people," recalls Lambert. "And one said, oh my God, I hope the balcony stays there."
The Main Street light rail line had opened only a few weeks before and Lambert says things got so congested they had to shut it down.
"Just the ability to move people, that was a concern," adds Lambert. "And when you have that limited space and more and more people congested in that space, that's always a concern."
Today Houston has three light rail lines, and they're expected to carry thousands of fans. But Lambert says even with the limited service they learned a lot.
"It demonstrated the carrying capacity of a rail car, where you could carry 200 people plus on a rail car," explains Lambert. "And when you tie those two cars together you could move a lot of people in a dedicated corridor with very good frequencies."
And that's another big difference between this Super Bowl and the one in 2004. University of Houston Professor Jason Draper does research on tourism and events. He says visitors now have better ways to get around Houston without a car.
"I think it's important with all the development around town, providing more opportunities and access to those areas, not having to depend on driving so much," says Draper. "Or as much as in 2004 at least."
Events will be going on all week at Discovery Green, the George R. Brown Convention Center, and dozens of other venues.
Experts say the city could see an economic impact of about $350 million.