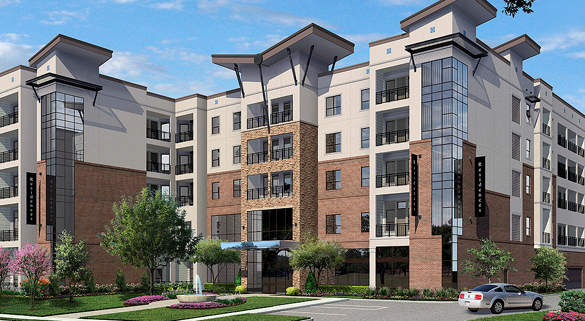 The US Department of Housing and Urban Development recently found the city's decision to nix an affordable housing project on Fountain View Drive was motivated at least in part by the race, color or national origin of the likely tenants. HUD says that's a violation of the Civil Rights Act.
The ruling is the latest development in an ongoing saga that some say highlights the challenge of creating affordable housing in the city. So what happens now? What does the HUD ruling mean for the project – will it be resurrected? Will it affect future such projects in Houston? We find out from Rebecca Elliott from the Houston Chronicle.
Also this hour…
Anne Frank's Stepsister and Holocaust Survivor Eva Schloss
Eva Schloss is a Holocaust survivor, an author and the step-sister of Anne Frank, whose diary of life in hiding during the Holocaust was published and adapted for stage and screen. Schloss will share her story of surviving the Auschwitz-Birkenau death camp at an event Feb. 15, 2017 at The Wortham Center.
Schloss recently spoke by phone from London with Houston Matters producer Paige Phelps and told her about her memories of Anne Frank, her ordeals when Hitler came to power, her concerns about modern global politics and her hope for the future
Former Texas State Comptroller Susan Combs
Susan Combs was the Texas state comptroller from 2007 to 2015. In her new book, Texas Tenacity: A Call for Women to Direct Their Destiny, she aims to encourage women to create their own goals and reality in Texas. Think of it as the Lone Star State version of leaning forward. She tells guest host Ernie Manouse what prompted the book and what lessons she's learned from her career in state politics.
Nixon in China
It's been 45 years since President Richard Nixon's historic visit to China in 1972, ending decades of isolation from the West. Thirty years ago, Houston Grand Opera turned the story into an opera called, simply, Nixon in China. The piece broke new ground with a portrayal of recent world events and in its mix of musical styles from classical to jazz to brass band. Now, the show is returning to HGO with performances Jan. 20-28, and we learn about it – and it's relevance today — from Paul Hopper, HGO's dramaturg and assistant artistic director, and Jon Taylor, political science professor at the University of St. Thomas.
Houston Matters offers a free daily, downloadable podcast here, on iTunes, Stitcher and various other podcasting apps.