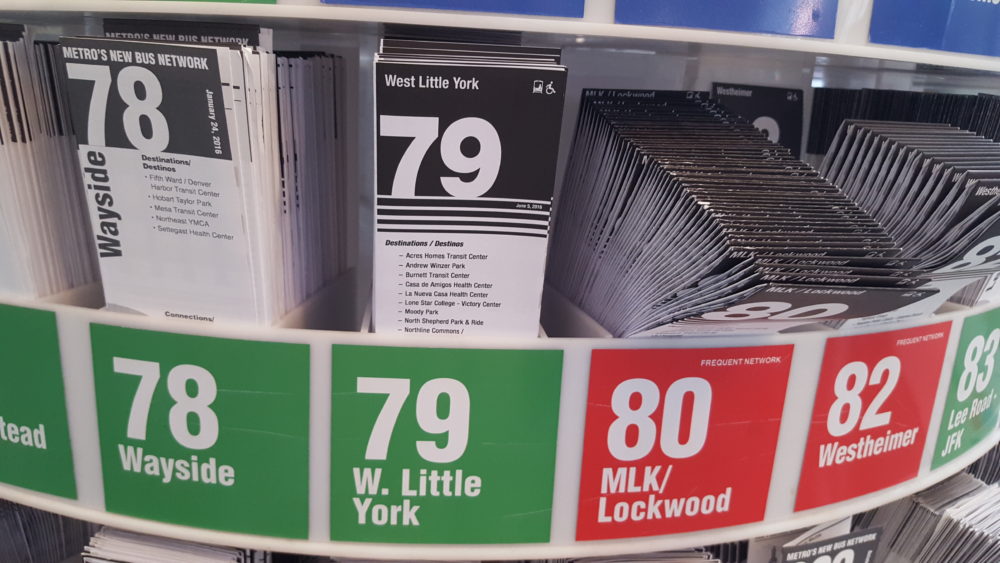 The Near Northwest Management District has gotten a grant to improve a section of West Little York between Bingle and Hollister. The project includes new sidewalks and curb ramps for the disabled along with a connector to the White Oak Bike Trail. That work is expected to be finished in mid-2018.
Once it's done, the management district hopes Metro will extend its current 79 West Little York bus route by about two and a half miles. Kurt Luhrsen is Metro's Vice-President of Planning.
"We are definitely seeing more and more people moving out to the northwest," explains Luhrsen. " As well as businesses following once the residents move in."
Luhrsen says the West Little York extension was originally part of Metro's new bus network, a series of redesigned routes that went into effect in 2015. But they decided not to move forward because of the condition of the street.
"Any new service you put in you have to make it ADA-compliant," adds Luhrsen. "And that was challenging, with only short patches of sidewalk. So having locations that were ADA-compliant where people could get off in wheelchairs and get around was really impossible."
Luhrsen says if the West Little York improvement project stays on its current timeline, Metro will make a decision later this year on whether to include the route extension in its fiscal 2018 budget.