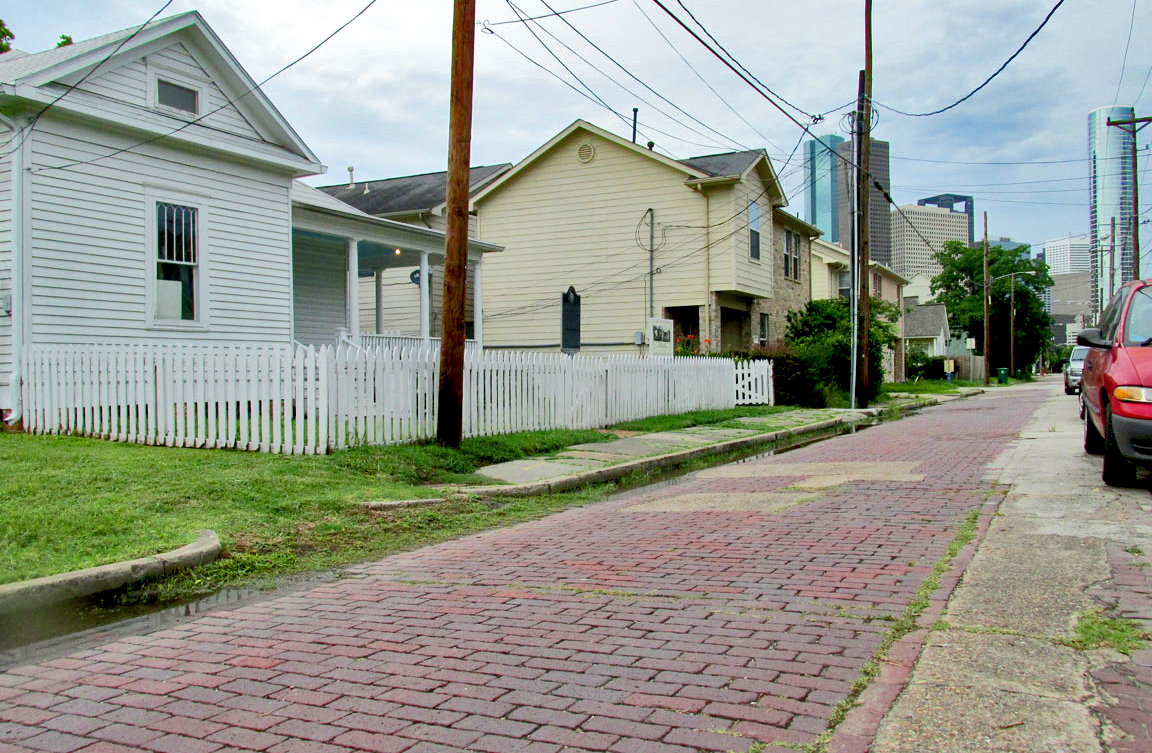 For the second time, the Freedmen's Town bricks were ripped up by city contractors, despite explicit instructions from the city not to disturb the bricks.
So why does this keeping happening? What can the neighborhood do to preserve what's left of these bricks? What more can the city do, when Mayor Sylvester Turner has already stated it's a priority to preserve them? On this edition of Houston Matters, we talk with Dorris Ellis, publisher of The Houston Sun, about how to educate the community on what the Bricks means for Houston. And we hear from Keith Wade, community liaison from Mayor Turner.
Also this hour…
New Workspace is Latest in Up and Coming East End Development
Headquarters is the name of a collaborative workspace that's opening in the East End later this month. We talk with the owners to learn what the East End offers their company and visit with the Greater East End Management District to talk about how the area has evolved and grown to become an attractive site for startups.
Hate or History?
A federal jury recently (Jan. 10, 2017) determined Dylann Roof should be sentenced to death for killing nine African Americans in an historic black church in Charleston, S.C. in 2015. After the shooting, political leaders in South Carolina and Alabama responded by removing the Confederate battle flag from their state capitol buildings.
Of course, there's long been debate over the use of that symbol of the Confederacy, which many decry as racist and offensive, and others defend as historically and culturally important. And a listener recently shared with Houston Matters his surprise to find patches bearing swastikas and Nazi SS imagery for sale at a local store.
So, what should we do about such symbolism? Should we eliminate it? Should we relegate it strictly to history books and museums? And how do we bridge the disconnect between those who see such symbols as strictly and solely representative of hate and those who see them as historically important? Where's the line between preserving and understanding history and glorifying racism and anti-Semitism? We ask Mark Pitcavage, senior research fellow for the Anti-Defamation League.
Nuestra Palabra Bookstore
A new bookstore has opened just east of downtown focusing on Latino books and artwork. It's called Nuestra Palabra, and it's the brainchild of activist and educator Tony Diaz and colleague Richard Reyes. We visit the bookstore and talk to the two.
Houston Matters offers a free daily, downloadable podcast here, on iTunes, Stitcher and various other podcasting apps.