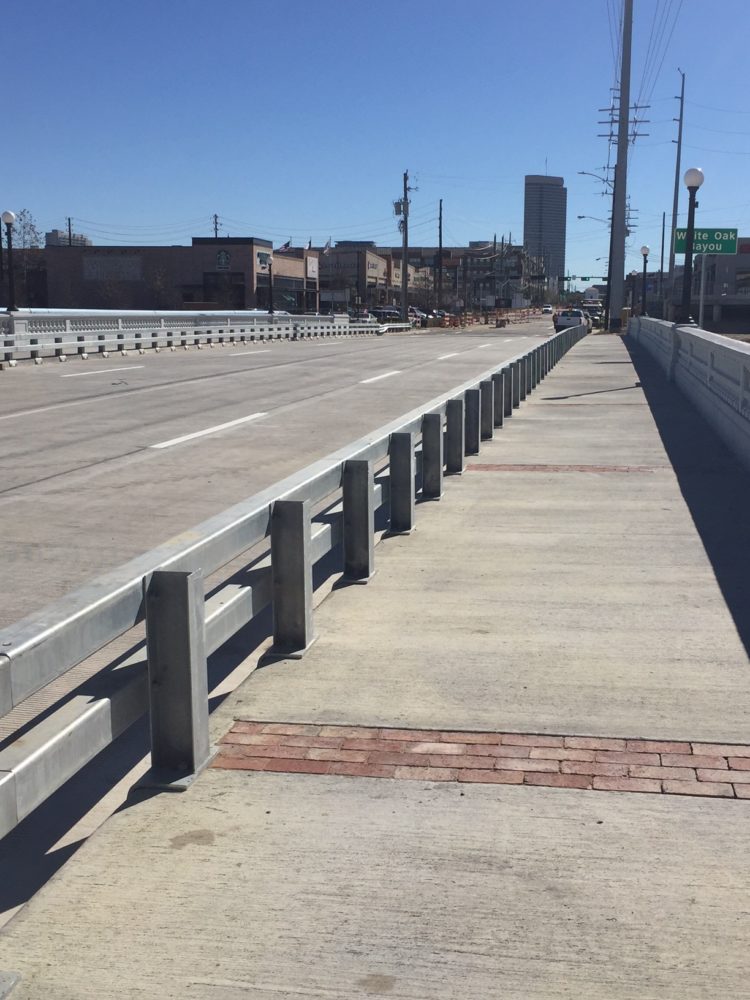 The Yale Street Bridge was built in 1931. But in recent years, development has brought more traffic to the Heights and TxDOT had to put a load limit on the bridge.
Last spring they started rebuilding the structure and that forced drivers to detour through nearby neighborhoods. But those delays should come to an end now that TxDOT has opened the new Yale Street Bridge ahead of schedule.
TxDOT's Danny Perez says the new bridge isn't just for cars. It also includes an 8-foot sidewalk that's separated from the lanes of traffic.
"You have a number of bike paths and other pedestrian-friendly and bicycle-friendly corridors in that area and this just adds to that," says Perez. "This provides a link from one side of White Oak Bayou to the other."
As for the look of the bridge, Perez says they used the same style of railings and light fixtures as the old bridge. Bricks from the original roadbed were included as decorative elements.
"One of the biggest things of course when you're taking down a historic structure, we want to make sure we incorporate as much as we can from the original structure," adds Perez. "And that's what we did."
The cost of replacing the Yale Street Bridge was $2.8 milllion.