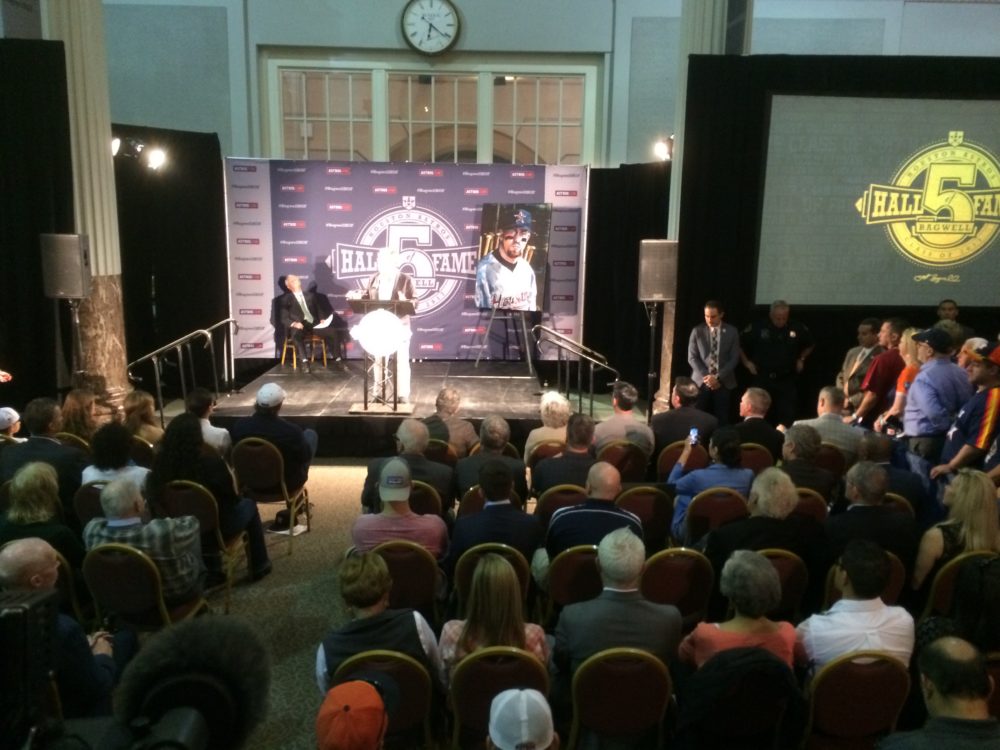 Minute Maid Park's Union Station lobby was packed as the Houston Astros celebrated one of their own.
Jeff Bagwell's career spanned 15 years – all with the Astros.
In that time, he hit a franchise-best 449 homeruns, was named National League MVP, was selected to the All-Star Game four times, won three Silver Slugger Awards and helped take the team to its only World Series.
He retired in 2005, but it took seven years for him to be voted into the Hall of Fame, because of an unsubstantiated suspicion that he might have used illegal steroids.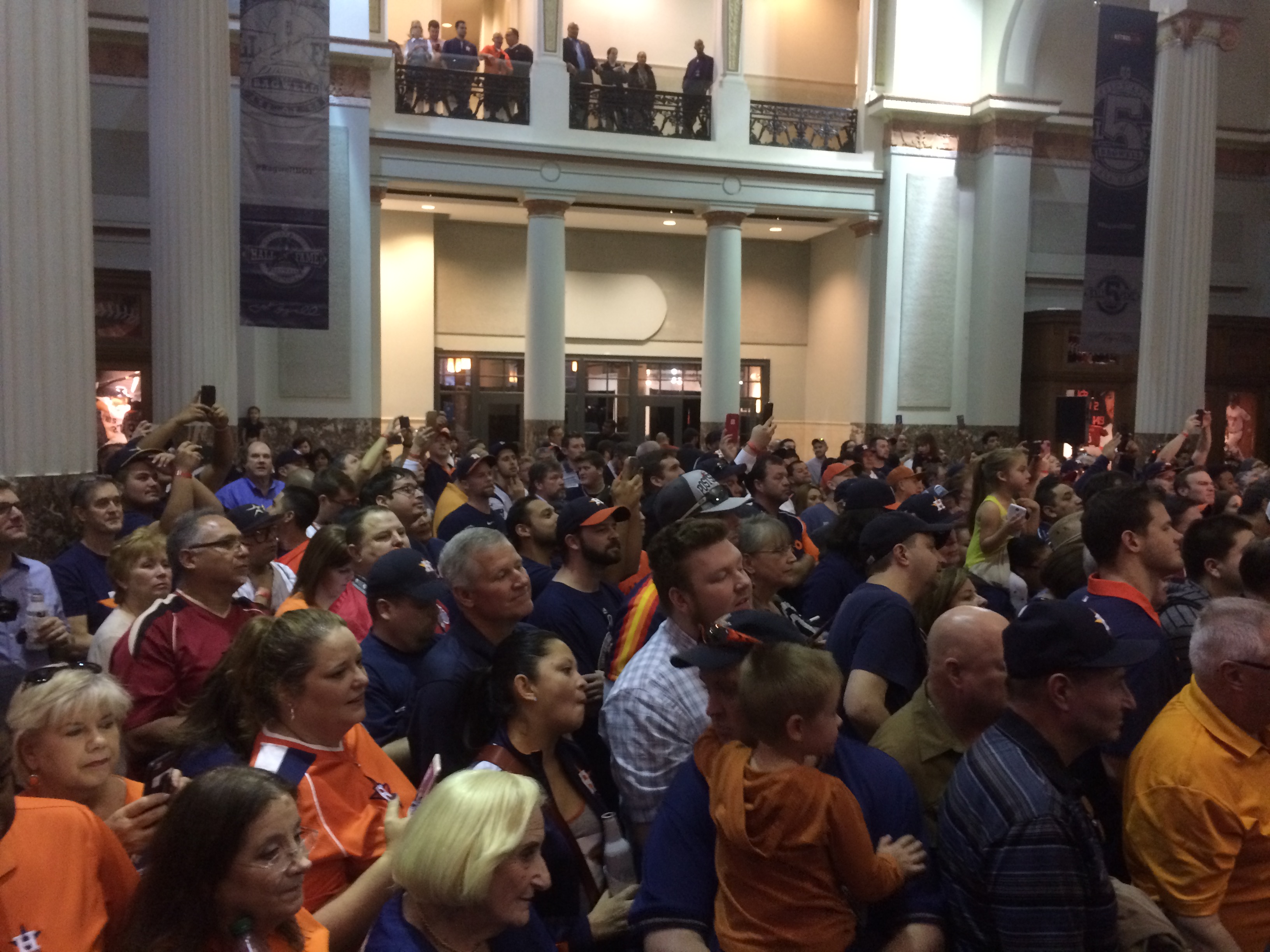 "I wish he would have been inducted the same time that Craig (Biggio) was, but you know, he earned it, he should be here," said Walter Viertel, a season ticket holder, who has watched the Astros since 1989.
Bagwell's longtime teammate Craig Biggio was selected for the Hall of Fame two years ago – the first player to receive the honor as an Astro.
"You know, you mention Biggio, you mention Bagwell. You mention Bagwell, you mention Biggio," Biggio said. "And now you do that in the Hall of Fame. What a great thing it is and what a great thing it is for our fans."
As for Bagwell himself, he said he's overwhelmed by the honor.
"I just did what I was supposed to do," he said. "And to somehow, someway... is the pinnacle of just, like, a player, it doesn't get any higher than this."
The induction ceremony will be held on July 30 in Cooperstown, New York.