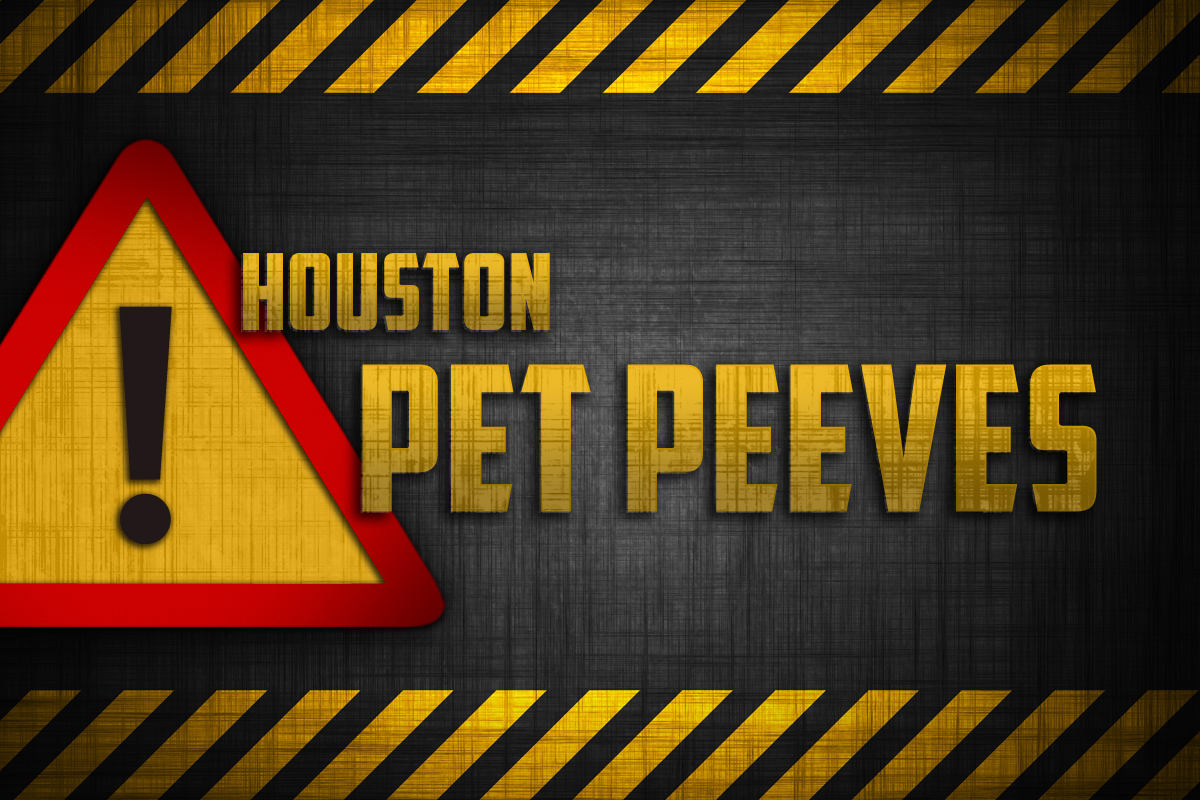 Every couple months or so, we like to give you the opportunity to vent. It could be something about Houston, like the traffic or the weather. It could be something about your life. It could be something you just wished was a little bit different. It's your pet peeve, that one thing that sticks in your craw, that you just have to vent about, that makes your life in Houston just a little bit less that in could be.
Oh, if ONLY! Well, today is another one of those days!. On this edition of Houston Matters — vent! Share with the rest of Greater Houston that one thing about your life here that you wish you could change. That one thing that just raises your blood pressure a little or takes some wind out of your sails. C'mon. Don't bottle it up. Let it out. We all need to vent a little. Even in our beloved Houston.
Also this hour…
Convict Cowboys
In 1931, officials at the Texas State Penitentiary in Huntsville started a rodeo for inmates. Intended simply as entertainment for prisoners and employees, it eventually grew to become the largest sporting event in the state of Texas, drawing crowds as large as a hundred thousand in some years.
A book called Convict Cowboys: The Untold History of the Texas Prison Rodeo chronicles the event's 50-year history. In July 2017, Michael Hagerty talked with author and Sam Houston State University Professor Mitchel Roth to learn more about what was once the largest sporting event in the entire state of Texas.
Sports Monday
Jeff Bagwell is headed to the Hall of Fame and we finally know who will be playing in Super Bowl 51 in Houston. We discuss those and other developments in Houston sports with Jeff Balke, who writes for Houston Press and Houstonia Magazine.
Houston Matters offers a free daily, downloadable podcast here, on iTunes, Stitcher and various other podcasting apps..