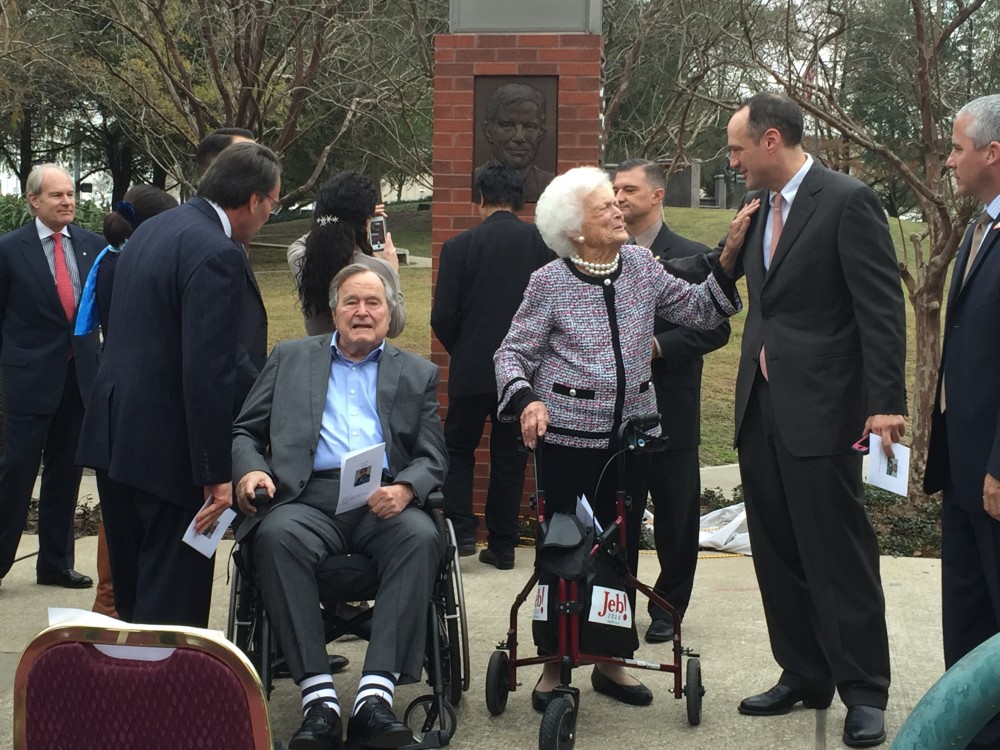 Former President George H.W. Bush could be discharged from Houston Methodist Hospital later this week. Doctors say the 92-year-old Bush is recovering rapidly and has been asking how soon he can go home.
The elder president Bush is still recovering from bacterial pneumonia. At one point, he required the use of a breathing tube. Dr. Clint Doerr says that, while Bush is making good progress, he's likely to remain in the hospital until Friday at the earliest.
"He still has a fair amount of coughing," Doerr says. "We are addressing that with various breathing treatments to help his bronchial tubes be a little less twitchy, for lack of a better term."
Dr. Amy Mynderse says that a case of pneumonia is a serious concern for any patient of his Bush's years.
"The fact that he is doing so well just five days after the event that caused him to need to be intubated, I think, is a real testament to the pulmonary team that's been taking care of him – Dr. Doerr, as well as, you know, our nurses and ICU staff – but also to him. I mean, he's a really strong person. So, he's not your average 92 year old," Mynders says.
Bush's wife, Barbara Bush, was discharged from Houston Methodist on Monday morning, after being treated for viral bronchitis. A Bush family spokesman says the former first lady was given the option of leaving the hospital on Sunday. She opted to stay overnight to continue her recovery and be close to her husband.