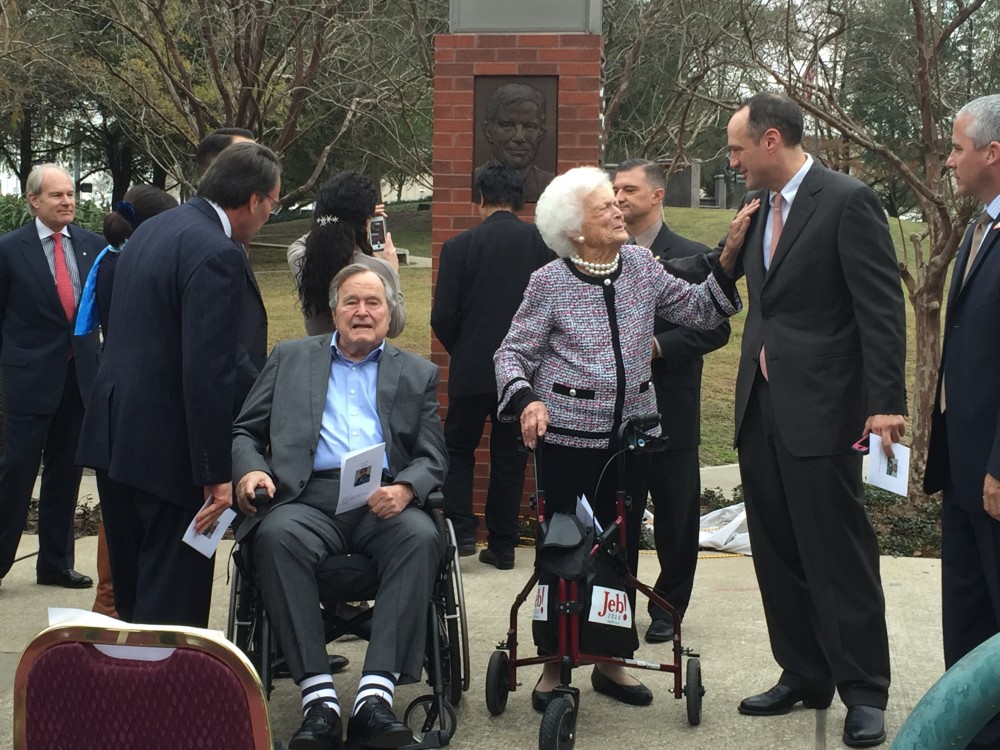 Doctors treating former president George H.W. Bush at Houston Methodist Hospital say he will be moved out of the intensive care unit and into a regular room later Monday. His wife Barbara Bush, who was being treated at the same hospital for bronchitis, has been discharged.
"He is sitting up, watching TV & waiting for his favorite oyster stew for lunch," said Doctor Amy Mynderse, who is treating the former president. "He is not your average 92-year-old."
Another doctor, Clint Doerr, says George H.W. Bush could go home as soon as Friday.
"He still has a fair amount of coughing," Doerr said. "We are addressing that with various breathing treatments."
The 92-year-old former president was struggling to breathe when he was admitted to the hospital in the Houston Medical Center on Jan. 14. He has since been treated for pneumonia in the intensive care unit and at one point was intubated. He is now breathing with a minimal amount of oxygen, Doerr said.
Barbara Bush, 91, entered the same hospital on Wednesday.
A Bush family spokesman said on Monday that Barbara Bush was given the option of leaving the hospital Sunday, but opted to stay overnight to continue her recovery from bronchitis and to be close to her husband.
Doctors Mynderse and Doerr have been treating the Bushes and answered questions about their medical treatment on Monday morning.
At 92, Bush is the oldest living former president. He has a form of Parkinson's Disease and uses a motorized scooter or a wheelchair for mobility.