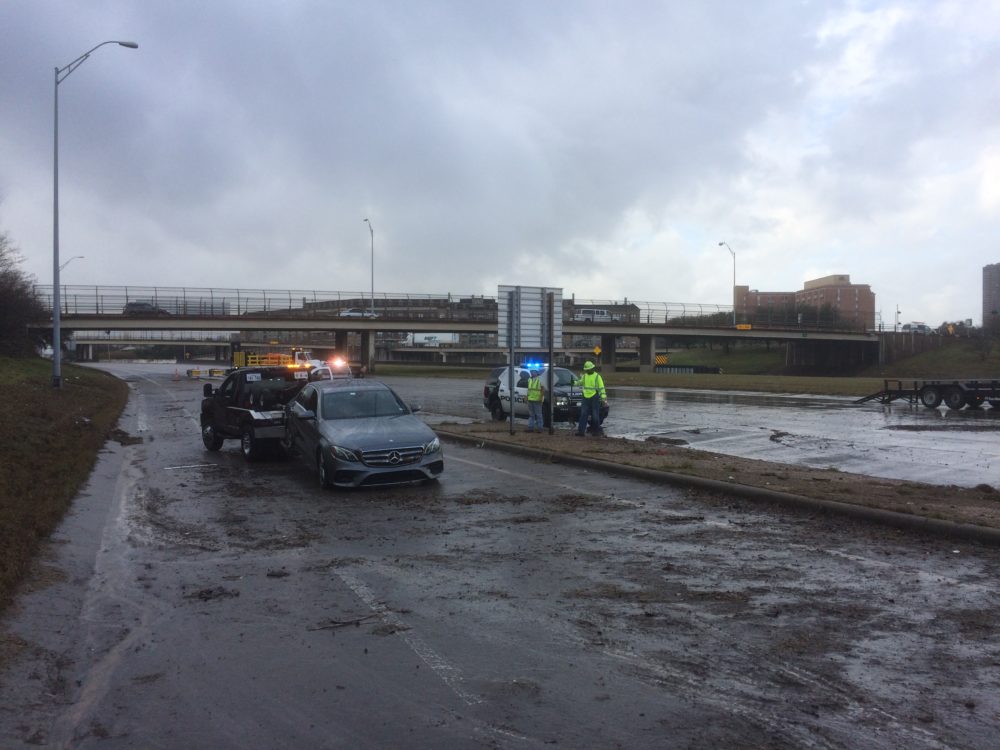 It was a traffic nightmare for commuters driving into work on State Highway 288 Wednesday morning.
The freeway was shut down for several hours, while a section near MacGregor Boulevard was flooded and then cleaned up after the water receded.
Several drivers got stuck in the water and others in the mud.
"It's been a pretty bad morning," said a man who only identified himself as Jerry and who was waiting by his truck in the grassy freeway median at MacGregor for hours – even after the water was gone.
"About 5:30 this morning, I was on my way to work and I ran into a lot of traffic," he said. "Everything stopped right here. My truck, we were sitting right here, the water started coming up, so a lot of people moved over into the grass to get away from the high water."
He was waiting for a tow truck, but of course he wasn't the only one.
Overall, more than 130 cars were towed from Houston roads.
SH-288 opened again about 11 a.m. Wednesday, after all stranded cars were removed and the road cleaned.