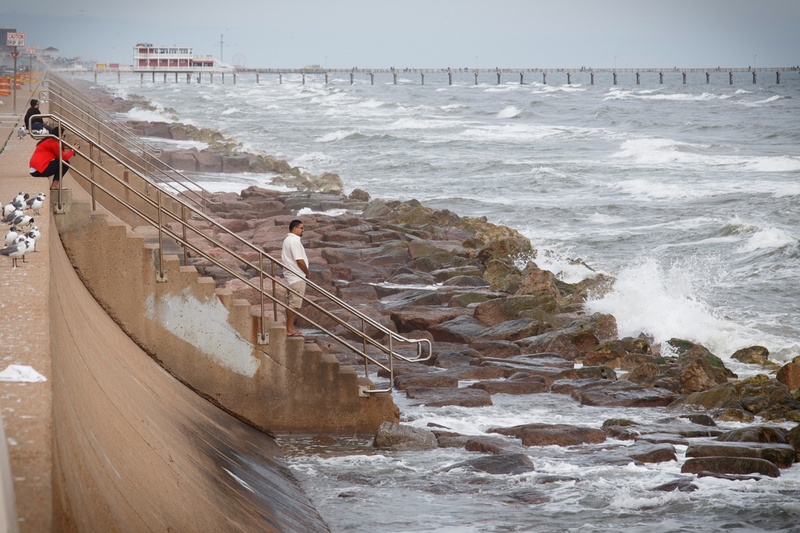 You're probably familiar with the idea of the so-called "Ike Dike," a proposed barrier to protect the Texas coast from storm surge in events like 2008's Hurricane Ike. The Army Corps of Engineers is currently studying the idea and should have its findings ready by June of 2018. But a recently passed federal law aims to speed up that study.
In December (Dec. 16, 2016), President Obama signed the Water Resources Development Act, which includes a provision to speed up the study. On this edition of Houston Matters, we learn more about how that will work.
Also this hour…
Symposium Looks for Solutions to Storm Surge and Flooding
On Wednesday (Jan. 18, 2017), officials will gather to discuss protecting Houston from flooding and storm surge at a symposium at the George R. Brown Convention Center. We get a preview from some of the panelists: Stephen Costello, the City of Houston's Flood Czar, and Mary Anne Piacentini, executive director of the Katy Prairie Conservancy.
We Could Not Fail
In 1961, President John F. Kennedy signed an executive order prohibiting government contractors from discriminating on the basis of race. Among the many organizations this affected was the newly formed National Aeronautics and Space Administration, which was embroiled in a harried space race against the Russians. And while it would be another two decades before an African American would go to space, many African Americans were hired behind the scenes as mathematicians and engineers helping get the U.S. space program – literally – off the ground.
However, their stories have gone largely untold – until now. A book called We Could Not Fail: The First African Americans in the Space Program tells the stories of the first African Americans in the space program who integrated NASA facilities in southern states like Florida, Alabama and Texas.
With the release of the film Hidden Figures, we revisit Michael Hagerty's 2015 conversation with authors Steven Moss and Richard Paul, who tell two stories running parallel – one of Civil Rights unrest and one of the frenzied race to the moon.
UH Comic Opera Festival
When we think of operas, many of us might immediately envision a performance that embodies tragedy. But how common are comedic operas? Moores Opera Center at UH is hosting its 2017 Comic Opera Festival Jan. 26-30. We learn more from Buck Ross, founder and director of Moores Opera Center.
Houston Matters offers a free daily, downloadable podcast here, on iTunes, Stitcher and various other podcasting apps.