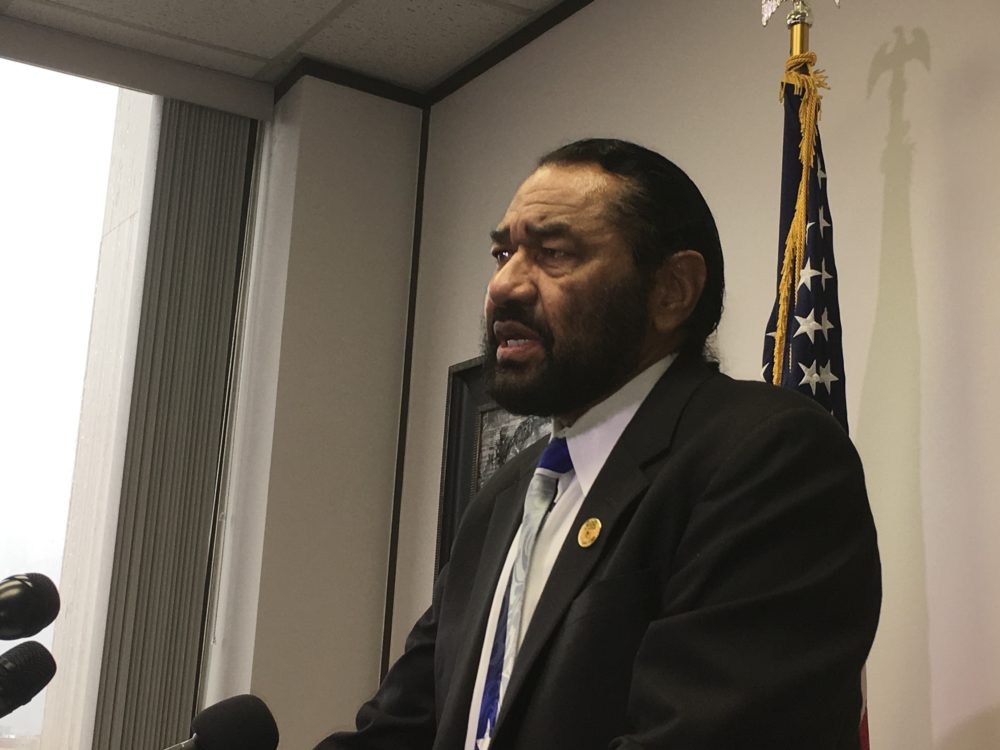 Congressman Al Green said he'll boycott Donald Trump's inauguration. The Houston congressman was the first Texan among of dozens of House Democrats refusing to attend Trump's swearing in.
Austin Rep. Lloyd Doggett and San Antonio Rep. Joaquin Castro added their names to the list several hours later.
Green cited Trump's language during the campaign as one of the main reasons he'll be staying away from the Capitol on Friday, when Trump takes the oath of office. "I cannot participate in the inauguration of a person who calls women dogs, who would bar Muslims from this country, who has insulted a Gold Star family, who has insulted Latinos," he said.
Green also echoed Atlanta Congressman John Lewis, who is boycotting the event as well, by saying Trump will not be a legitimate president.
But Green went further, linking support for Trump to support for state efforts to suppress minority voting rights. As an example, he pointed to Texas voter ID law.
"People are not going to accept Mr. Trump as a legitimate president," Green said. "He's lawful, but the way it happened is going to cast a shadow over his presidency, not just today, but tomorrow, and perhaps until he can help us change some of these draconian laws."
Green said that one of his top priorities for the new Congress will be working to reinstate portions of the Voting Rights Act struck down by the Supreme Court. He said that's one area in which he'd be happy to work with the new president.