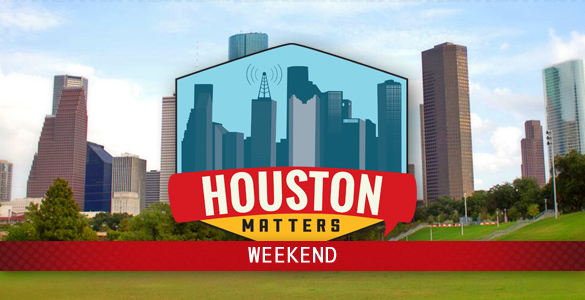 A question that perplexes potential home buyers and renters: where's the affordable housing for the rest of us? The Search for Affordable Housing has More than 50 percent of Houston housing consumers in the middle- to lower-income market, making less than $50,000 a year.
Many are "rent-burdened," which means they spend more than the recommended 30 percent of their income on rent. Houston Business Journal reporter Paul Takahashi wrote that Houston has the fifth-largest number of affluent renters nationally. And while that might seem high, it's actually just 4.4 percent of all renters in Houston.
On this edition of Houston Matters Weekend, we ask — beyond affordable housing in the sense of government agencies and nonprofit projects — where do folks with average jobs live?
Also this hour...

Transparency Issues in Mental Health Care
The Houston Chronicle recently published an investigative piece looking at how a patient's suicide at The Menninger Clinic points to larger problems in transparency with mental health clinics and hospitals. We talk with Mike Hixenbaugh with the Chronicle about his report.
Remembering a Princess
We at Houston Public Media — like many others — are deeply saddened by the recent loss of actress and writer Carrie Fisher. She was a princess, a general and a force of nature. Did we also mention funny? Because she was very much that as well.
In honor of her passing, we wanted to share some of the moments that we've had with Carrie. So we present this interview she did with former HPM producer Bob Stevenson on the then-daily arts magazine, The Front Row, when her one-woman show Wishful Drinking arrived in Houston. She will be sorely missed.
Hidden Worlds of World War I
And, when we think of the brutal warfare of World War I, we tend to think of the 9 million soldiers and 7 million civilians dead, of infantrymen waging war with guns and grenades, hiding in muddy trenches above ground, of chemical weapons being used for the first time in warfare.
But there were also cavernous stations where soldiers lived their lives between battles. And they left carvings – hundreds if not thousands of inscriptions, from names to detailed portraits and artwork. Many of these relics have been left untouched, making these stations feel like cathedrals dedicated to lost souls.
Dr. Jeff Gusky, who by day is an ER doctor with Altus Emergency Rooms here in Houston, is also a fine art photographer. He captures this Hidden World of World War I in a collection of photographs. He tells us what it was like to visit these stations, how he found them and what the experience meant to him.
Houston Matters Weekend airs every Saturday at 1 p.m. on News 88.7. If you have questions or comments about something you hear, e-mail us at talk@houstonmatters.org. | News 88.7 Program Lineup