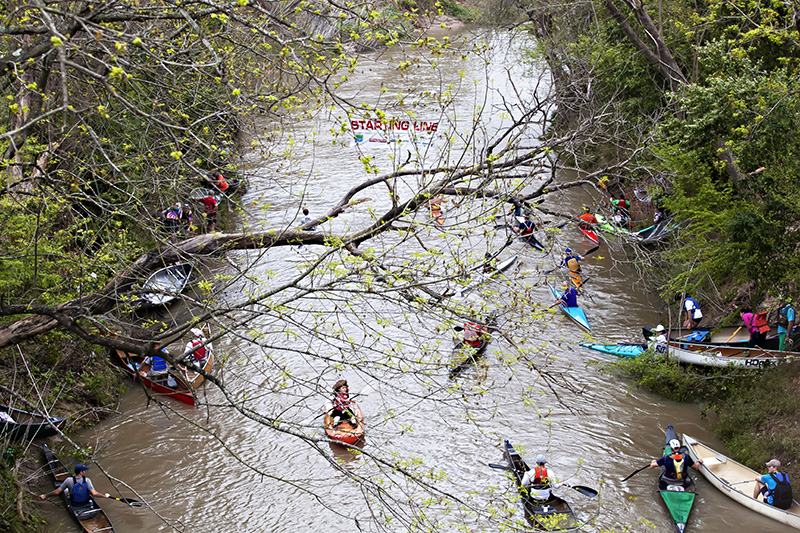 If you've driven down Allen Parkway or Memorial Drive in recent months, you've seen the transformation of Buffalo Bayou. But it's been mostly limited to the west side of downtown. The next phase will transform the waterway east of U.S. 59 all the way to the Port of Houston.
"People may want dog parks, they may want parks that are very natural, where there's not a lot of active use, they may want soccer fields. At this point we just don't know," says Anne Olson, executive director of the Buffalo Bayou Partnership. "Probably in early spring we'll be starting the community outreach component of the master plan."
Part of that master plan includes identifying pockets of land that can be turned into parks or trails. And some are sites the Buffalo Bayou Partnership already owns.
"Four abandoned gravel silos, and believe it or not, a City of Houston sewage treatment plant that was abandoned several years ago. And we love these remnants, and we want to highlight the industrial legacy of the neighborhood, as well as the cultural legacy of the Fifth Ward and the East End," Olson says.
The City of Houston has a database identifying hundreds of potential sites that could be turned into green spaces. Each site has to be evaluated for environmental contamination, and the city has already secured funding from the EPA for those studies.