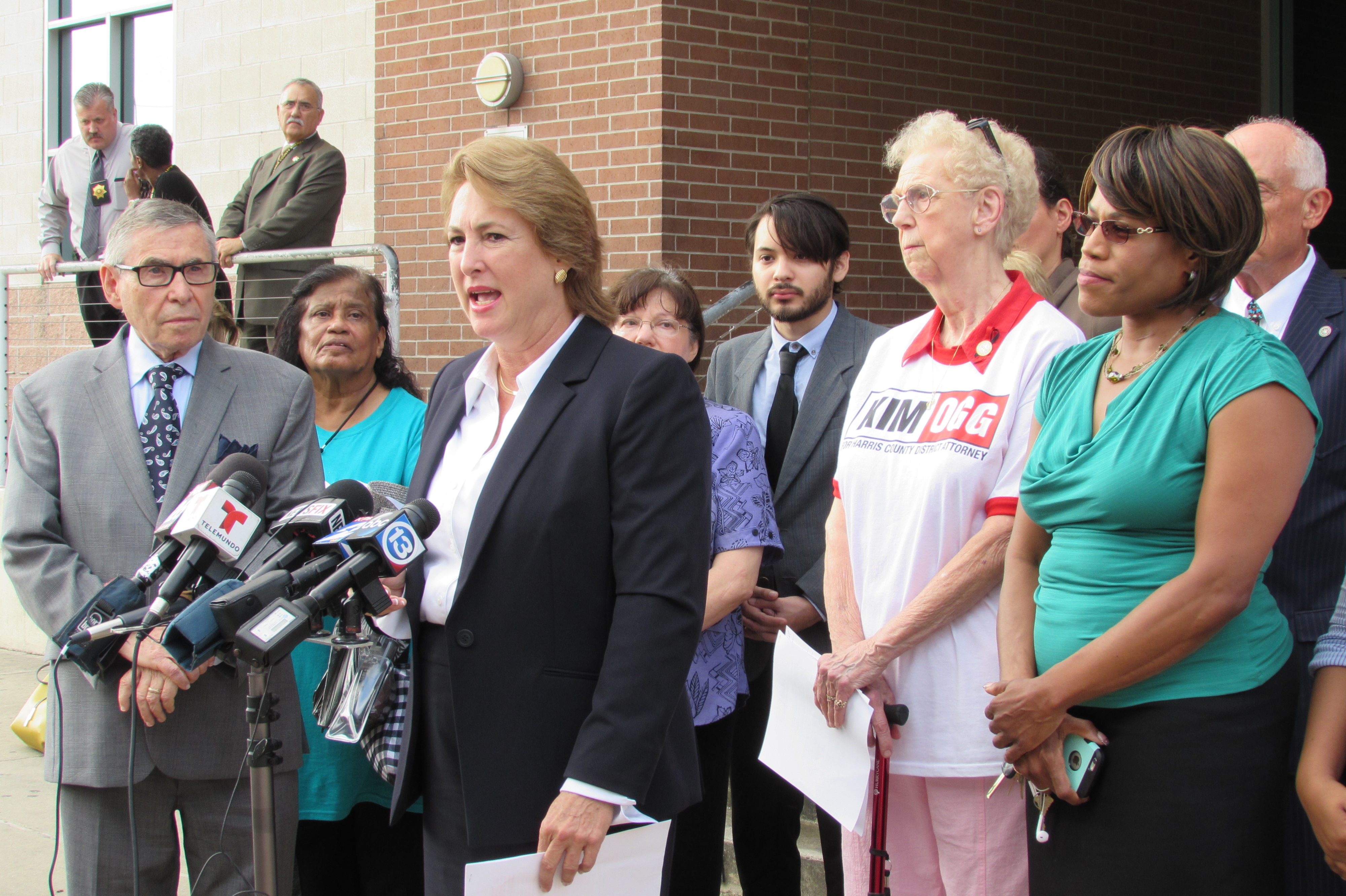 Incoming District Attorney Kim Ogg announces that she will investigate at least three Harris County prosecutors for misuse of official information.
The allegations come after 37 employees were told last week that they will no longer work at the District Attorney's office after Kim Ogg is sworn in on January 1st. Ogg says some of those staffers have been contacting crime victims with inaccurate information.
"The misinformation has ranged from claims that I will not prosecute their case at all, to I will not prosecute the death penalty," she says.
The District Attorney-elect says it appears that these actions have been undertaken by a few rogue prosecutors. She says misusing information gathered by law enforcement is a crime.
"It's one thing to notify someone about a change in lawyers, a change in case status. But it's completely another thing to call people up, intentionally give them misinformation — political information," she says.
Ogg says the transition in the DA's office has not been very smooth.
"Devon Anderson has refused to meet with me since the election, despite unofficial and official requests," Ogg says.
Ogg is urging Anderson's office to ensure that all records are preserved.
We reached out to Anderson's office for comment, but didn't hear back.