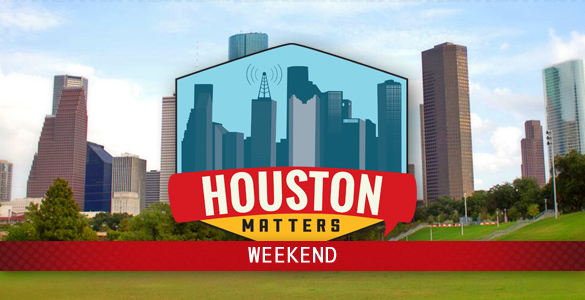 A recent report from the U.S. Department of Education says over the past three decades, state and local spending on prisons and jails has risen more than three times faster than spending on elementary and secondary education. The disparities are far greater in Texas, where prison spending grew at nearly eight times the rate of school spending.
On this edition of Houston Matters Weekend, we learn more about this disparity from Krista Gehring, assistant professor in the Criminal Justice Department at UH-Downtown.
Also this hour…

What Happens When Employers 'Ban the Box'?
It has long been common practice in hiring to ask prospective employees if they have been convicted of a crime. In fact, it's a question you'll typically find on many job applications. But some would like to see that change, to "ban the box" applicants must check if they have a criminal conviction. The hope is that if private businesses delay such questions or background checks until a provisional job offer is made, it will improve the chances for ex-convicts to get jobs.
And that "ban the box" effort is happening in some cities. This year, Austin became the first one in Texas to prohibit most private employers from considering criminal history until a conditional job offer's made. Houston has not made such a move.
We learn more about the "ban the box" movement and consider whether the city of Houston may take it up at some point.
The Good, Bad, and Ugly and a Houston City Song
A lot can happen in a week. Some of it good. Some of it bad. Some of it downright ugly. When faced with intriguing developments in the week's news, we turn to our rotating panel of "non-experts" to parse The Good, The Bad and The Ugly of it all. In this excerpt, the panel discusses a white nationalist speaking at Texas A&M and Texas queso losing a blind taste test to Arkansas cheese dip.
Uncovering Houston's Long-Lost City Song
Then, did you know that Houston had its own official city song back in the early 20th century? Nope? Well, neither did the folks at Preservation Houston — that is until they received a donation of the first-ever Houston flag and started digging around for information on it. It seems the flag — and the song — were born at the same time but perhaps not seen nor heard since.
David Bush from Preservation Houston explains how the song came about, and we hear members of Houston Saengerbund perform it.
Pints for Science
Pint of Science — now called Taste of Science — festival came to Houston last May. The all-volunteer organization brings together scientists skilled in space, artificial intelligence, immunotherapy and other disciplines to gather at local bars as a way to spark interest in science and help Houstonians to get to know their friendly neighborhood scientists. Paige Phelps reports on one such event, at Mongoose versus Cobra in Midtown. The next meetups will be in mid-January and again in April, 2017.
Houston Matters Weekend airs every Saturday at 1 p.m. on News 88.7. If you have questions or comments about something you hear, e-mail us at talk@houstonmatters.org. | News 88.7 Program Lineup