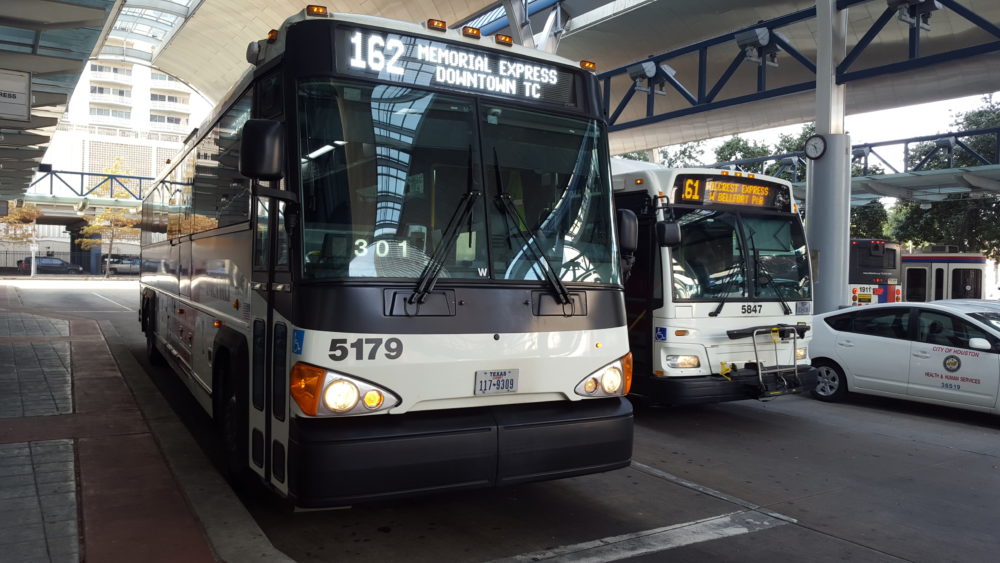 In October, Metro saw a 17% drop in commuter bus ridership compared to the same time last year. In November, ridership on the park and ride buses was down 7%.
Those numbers follow the loss of about 8,400 oil and gas jobs in the Houston region over the past year, and Metro says some of those workers used the buses to come in from the suburbs.
But despite the losses, Metro Vice-President of Planning Kurt Luhrsen says some of the park and ride lots are still heavily used, especially the ones farther to the west. So they're going to drill down route-by-route to get specifics on ridership.
Metro CEO Tom Lambert adds they may need to do some things differently.
"If we're seeing a shrinking of service, how do we re-adapt the service that we might need to be providing," says Lambert. "Maybe it's more of a vanpool program that helps sustain that ridership."
Lambert says one thing they're working on right now is how to provide commuter service to Shell employees, now that the energy giant is moving most of its downtown staff to the Energy Corridor.